STEP 1: Open the Play Store app and search for Ever Accountable.
STEP 2: Click the Install button on the app information page.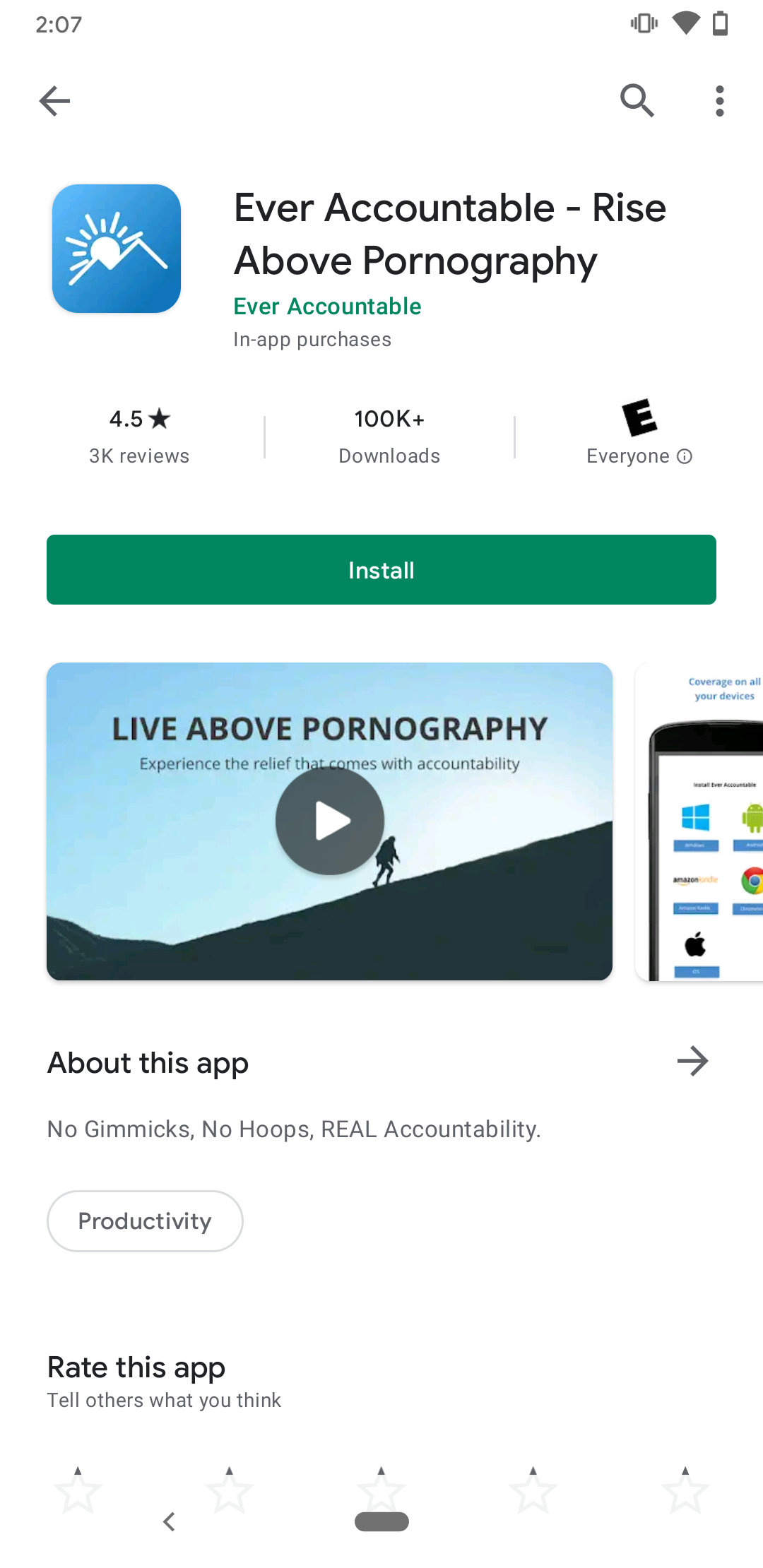 STEP 03: Click the Open button once the app has been installed.
STEP 04: Sign into Ever Accountable by selecting one of the three options and entering your username and password.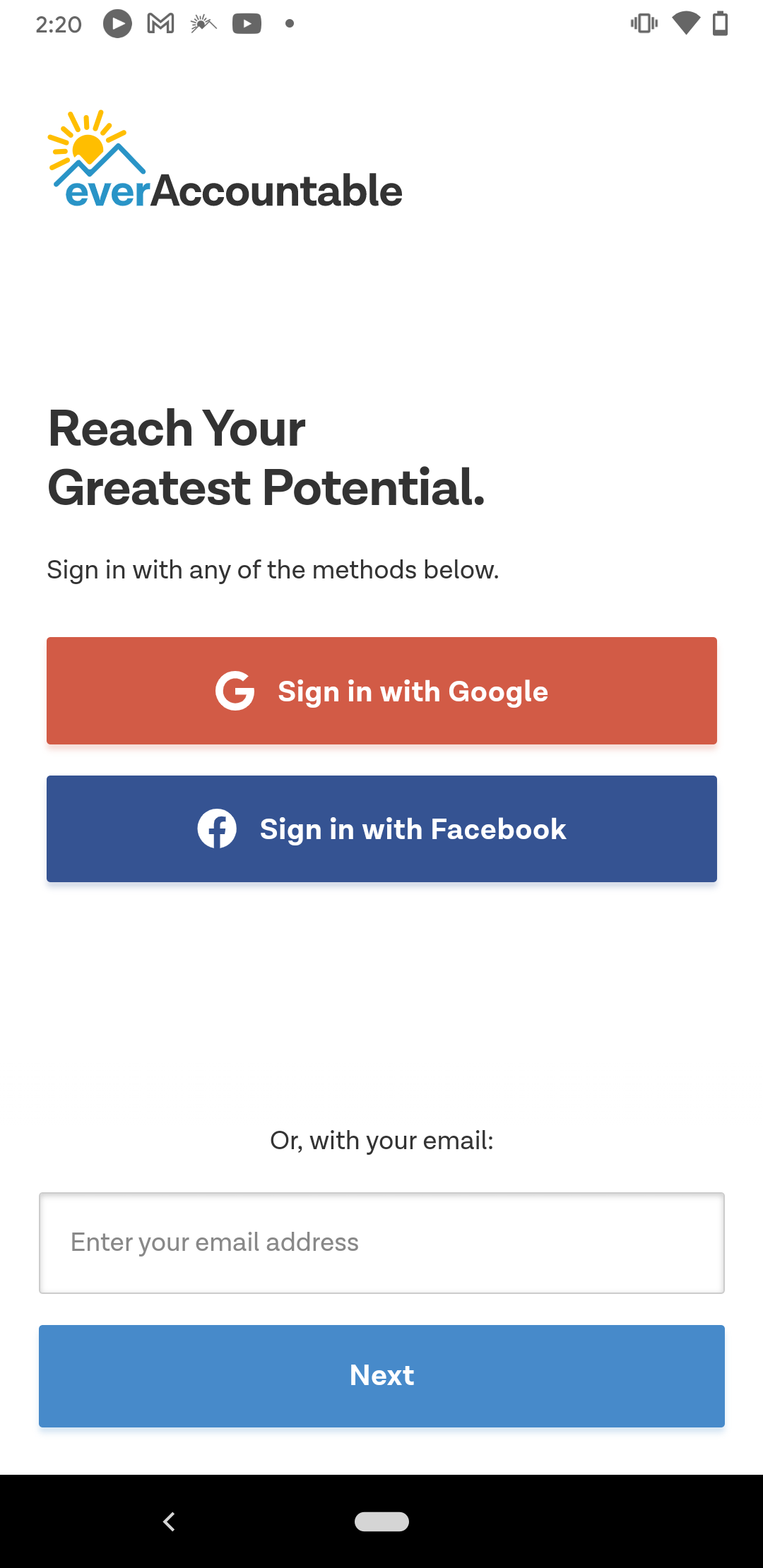 STEP 05: Activate Device Admin Permissions
Note: These steps vary by device, so please follow the on screen-prompts.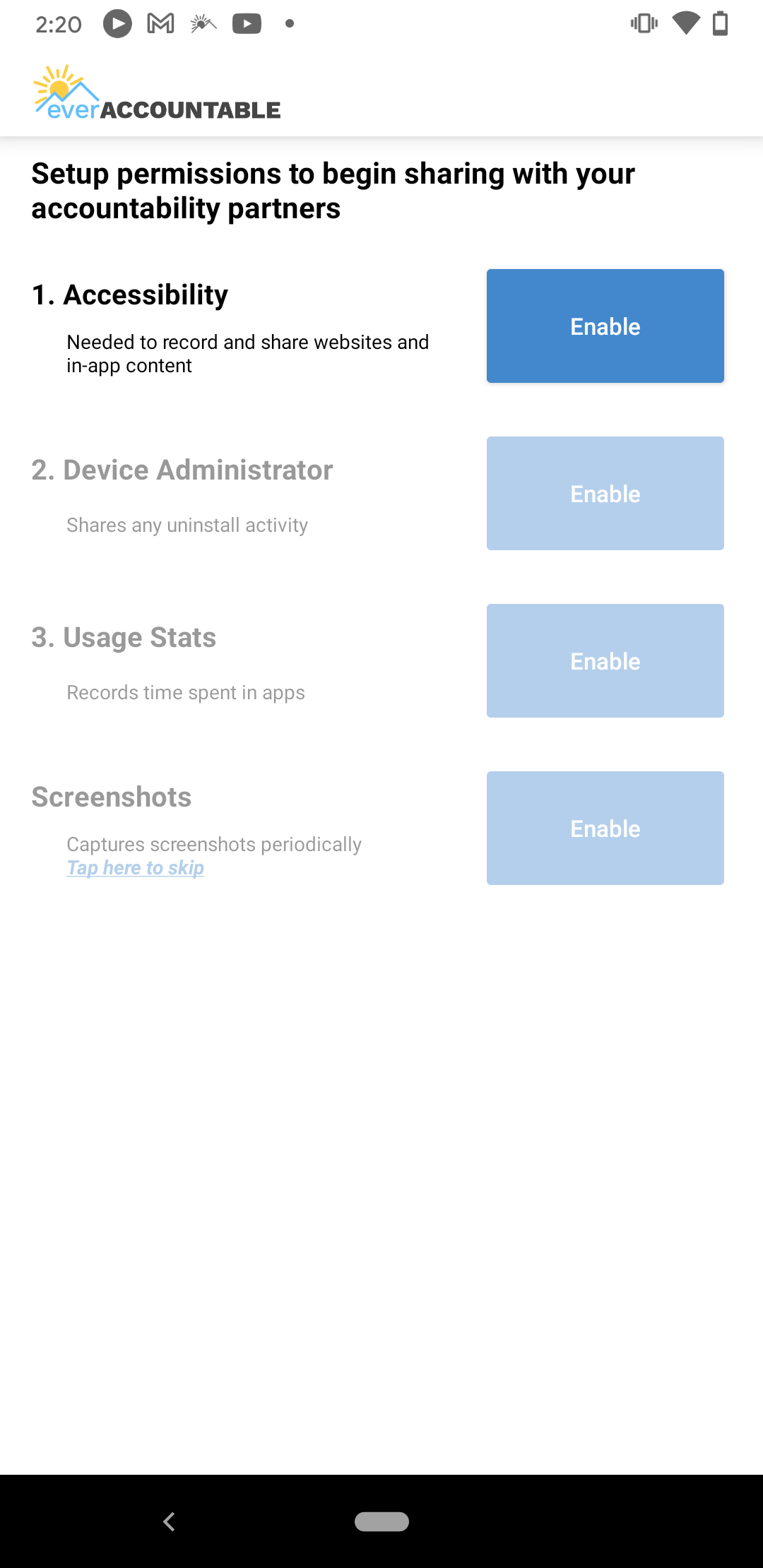 Accessibility: Click "Enable" to grant Ever Accountable permission to use the Accessibility services on the device.
Device Administrator: Click "Enable" to allow Ever Accountable. This option allows us to share uninstall activity with your accountability partners.
Usage Stats: Click "Enable" grant Ever Accountable permission to record time spent in apps. This information is shared on your weekly accountability report.
Screenshots: This is an optional feature. Enabling Screenshots will allow Ever Accountable the ability to take periodic screenshots of the activity on the screen. These screenshots are included in your weekly accountability report.


Should you choose to enable Screenshots, the default selection is blurred images. For higher resolution images, uncheck the "Blue screenshots in reports" option.
PRO TIP: If you are installing (or reinstalling) Ever Accountable onto a device that has previously had Ever Accountable on it, you may see a window like the one below. Clicking "Yes, this is the same device" will prevent a duplicate device session from appearing in your reports!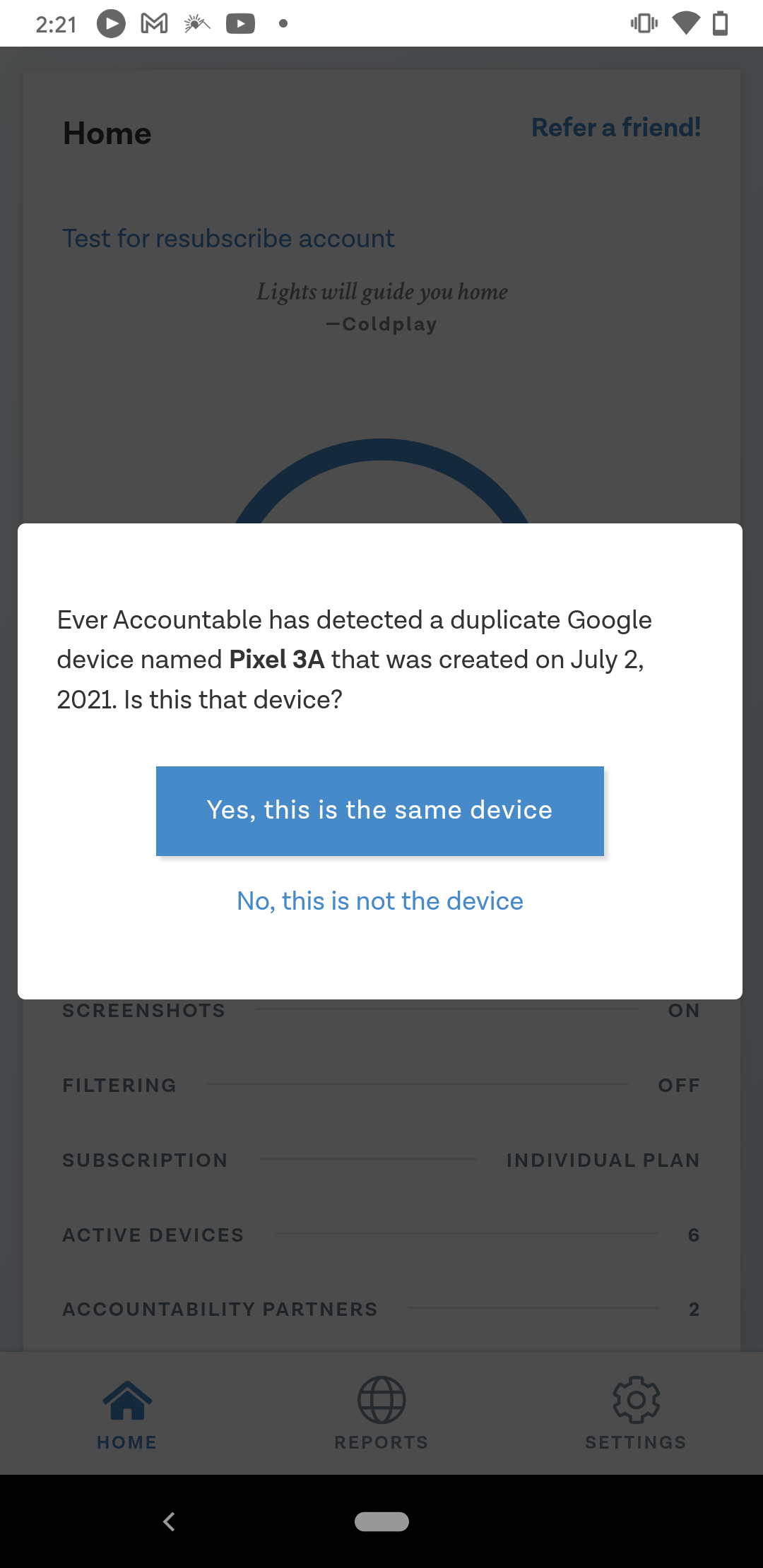 You're all set! You can now begin browsing with your browser or add partners.