STEP 1: Go to www.everaccountable.com/login
STEP 2: Enter your Accountability partner username (email address) and password. Click the "LOG IN" button to sign in.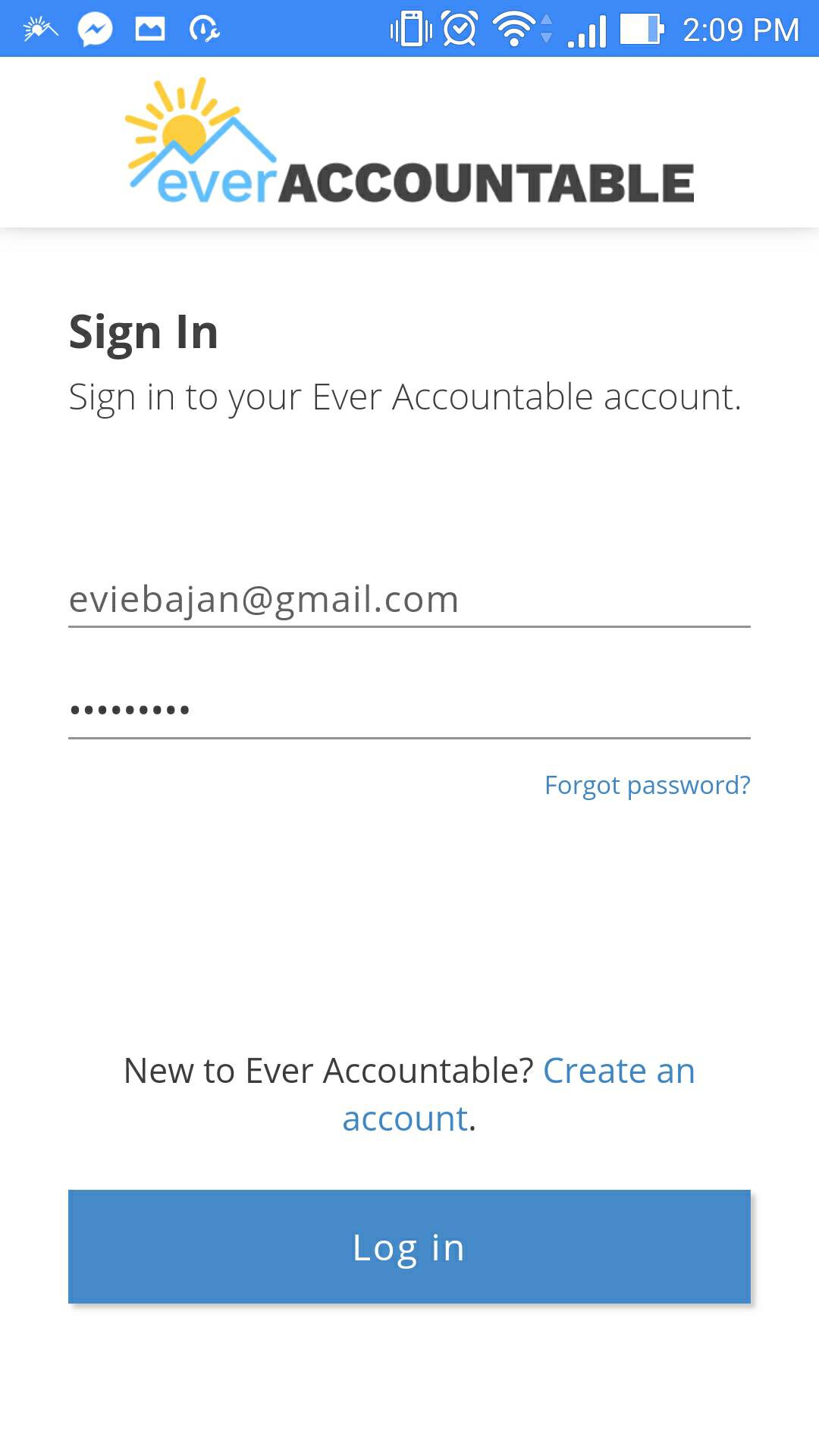 STEP 3: Tap the blue menu icon in the upper right most corner of the screen, and choose View <<username>>'s Report (e.g. View Evie's Report).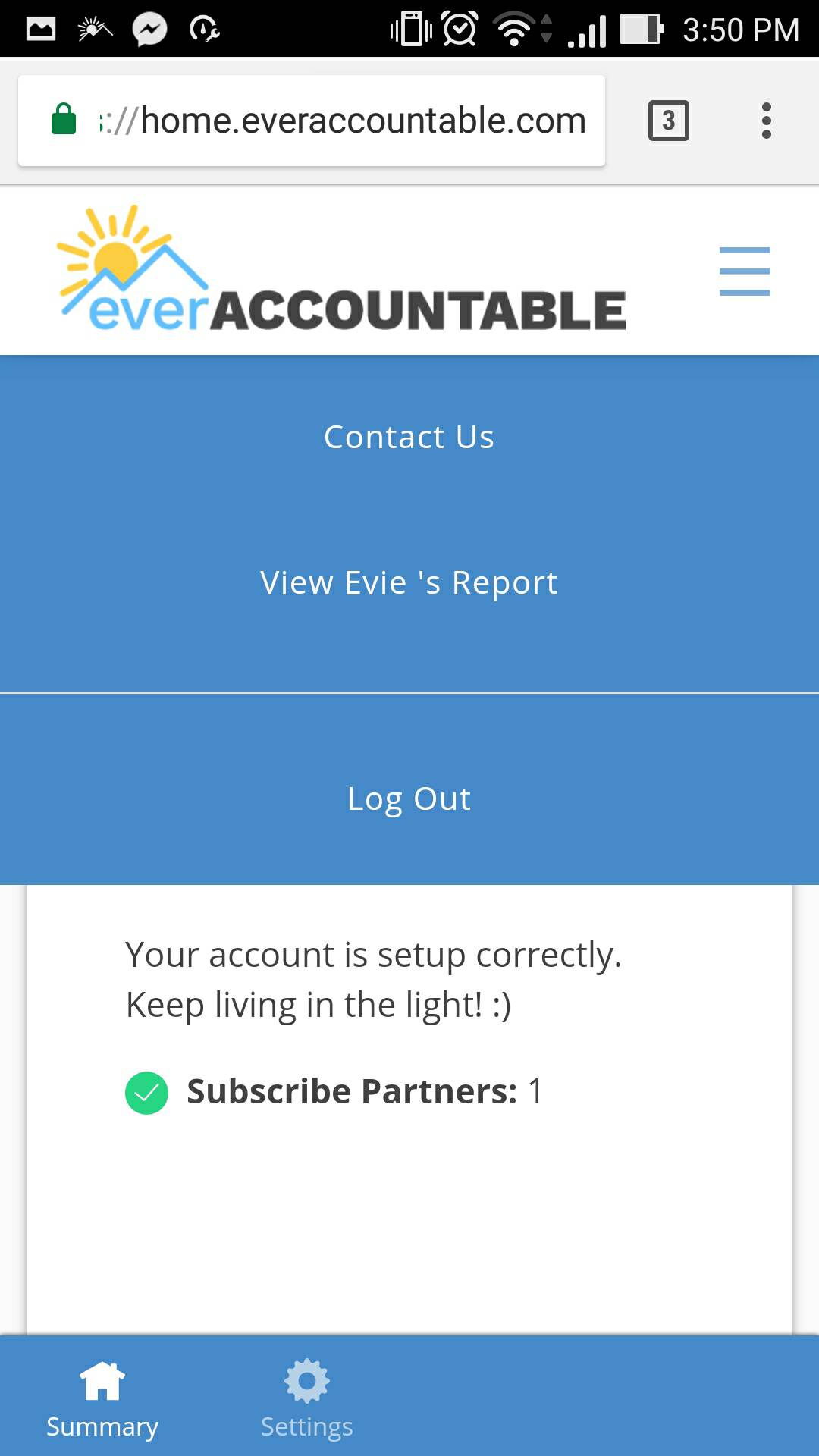 STEP 5: Tap "X" button to close the walkthrough to see the user's report.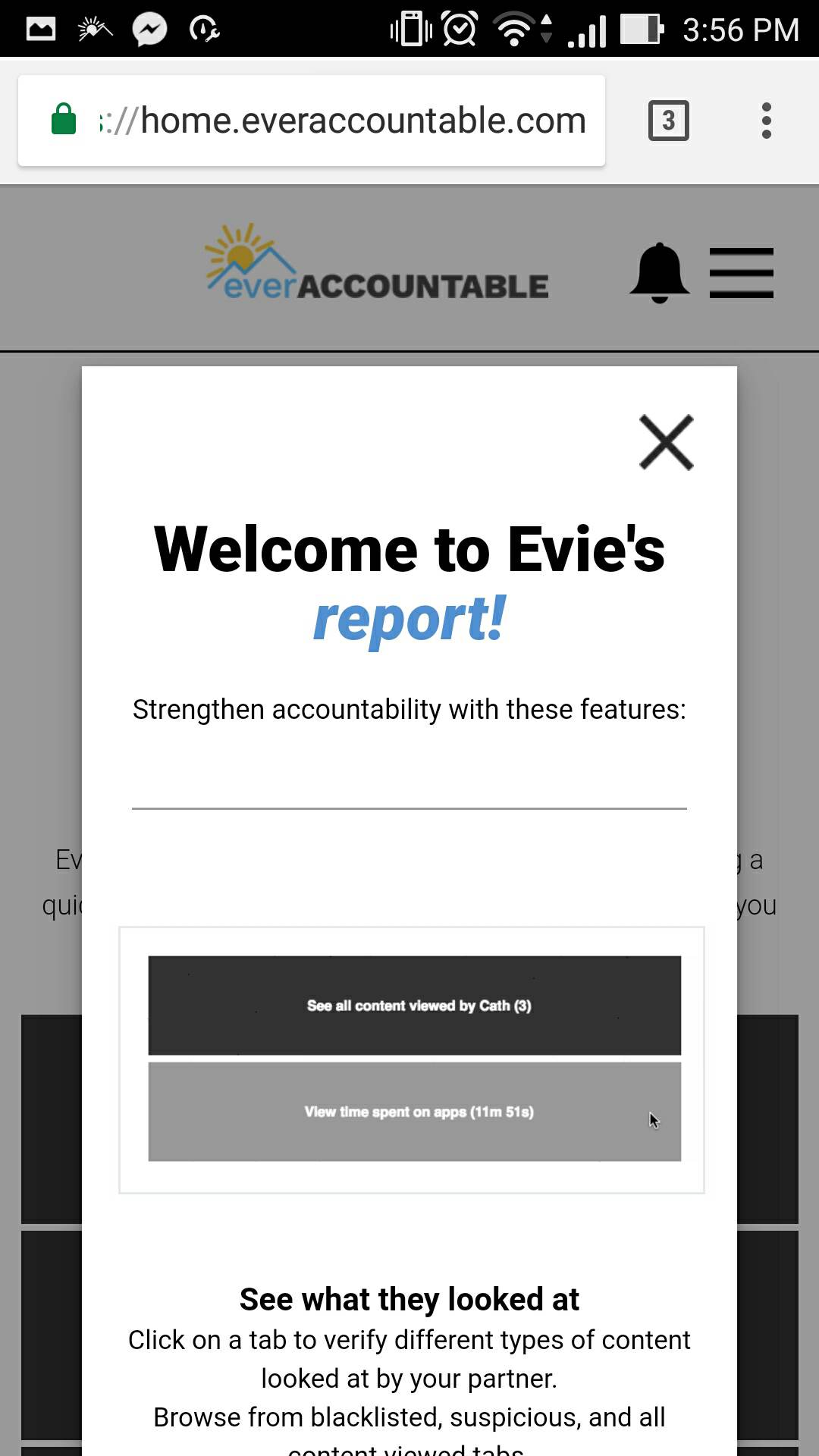 STEP 6: On the uppermost right most of the report, tap the bell-like black icon.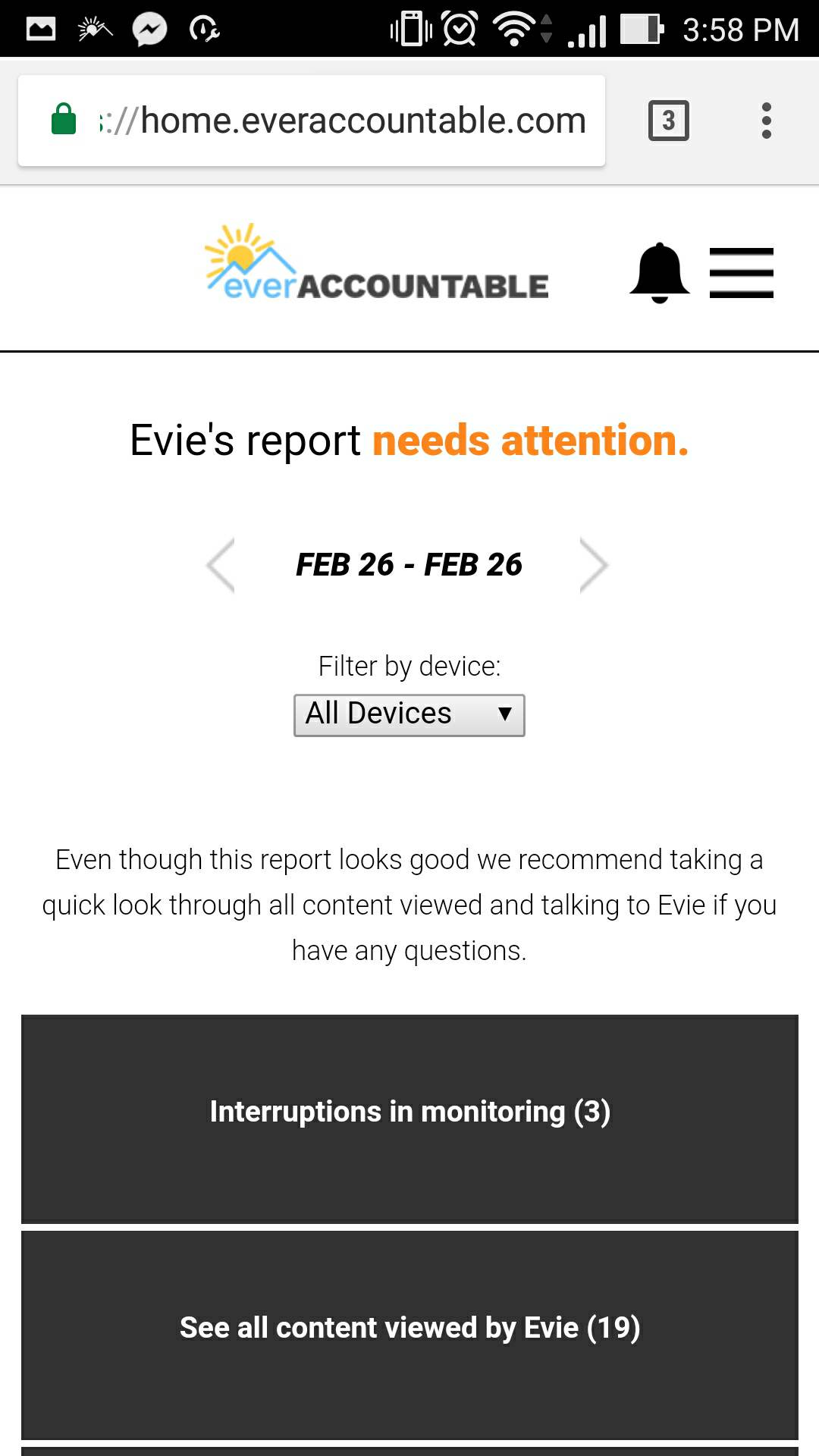 STEP 7: Tap the Email to switch ON the blacklisted notification in via email, and tap text (SMS) to switch ON the blacklisted notification in via SMS.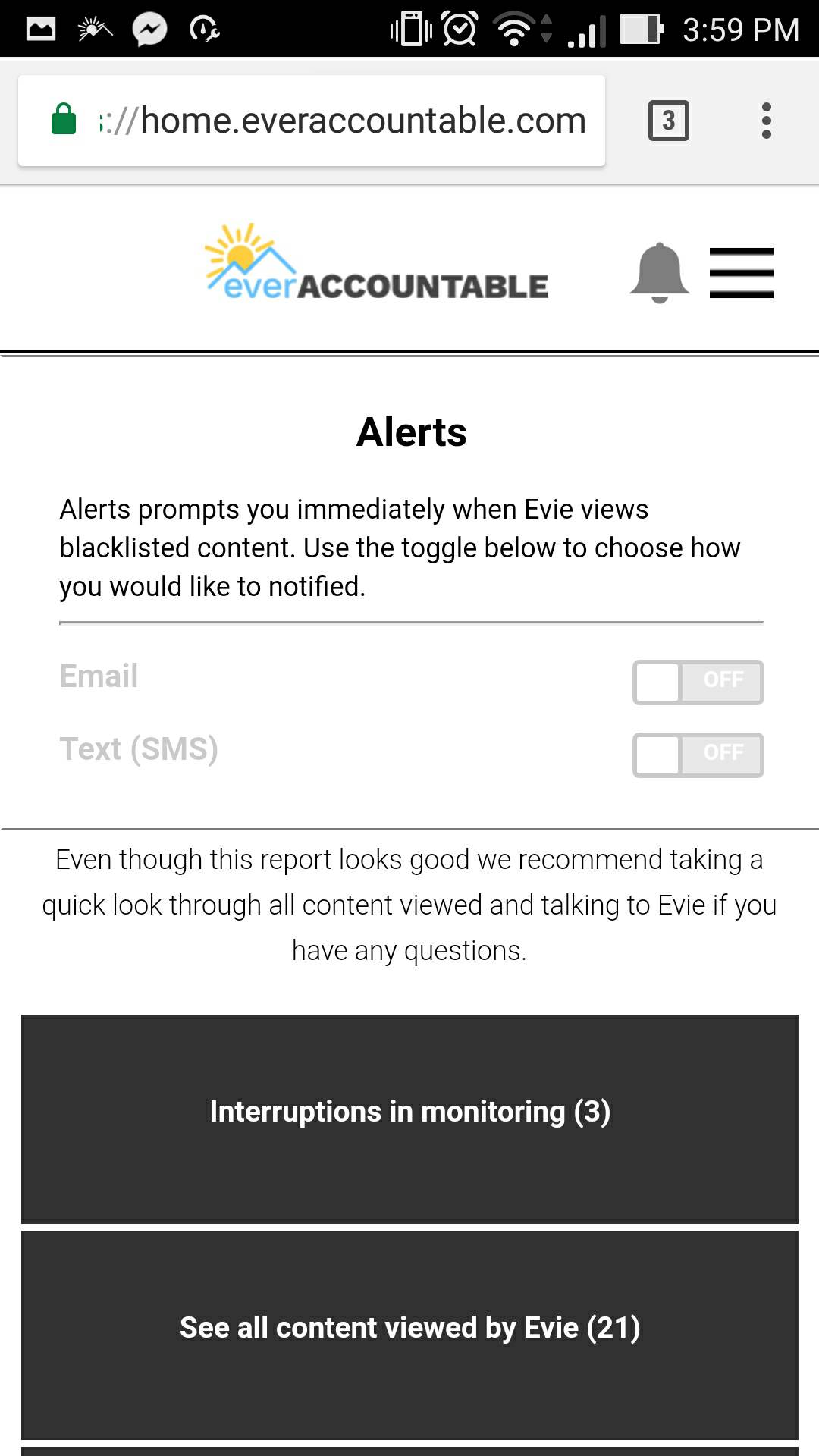 STEP 8: Setup the contact number for your SMS alert by choosing the country you are in.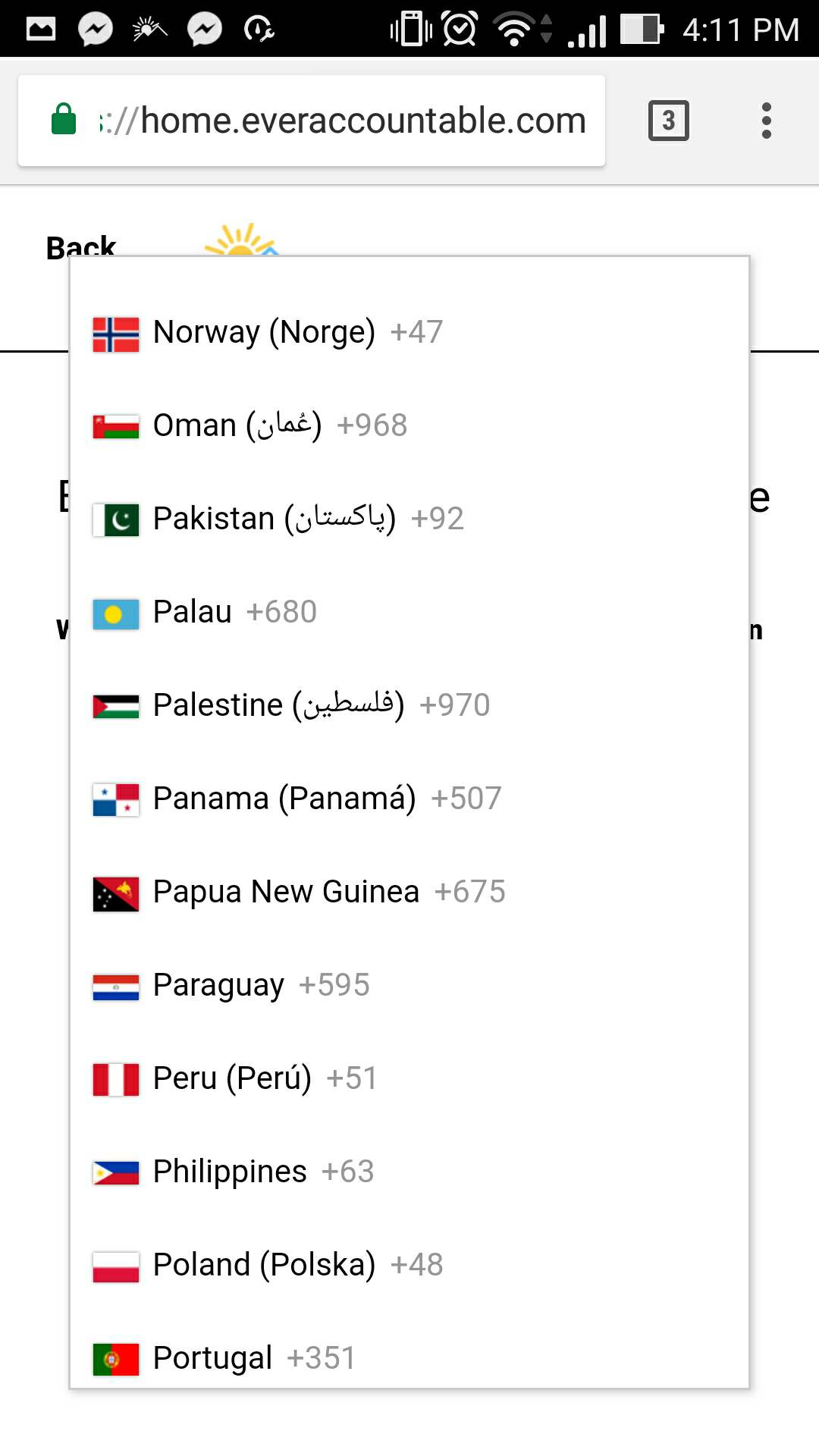 STEP 9: Enter the contact number and tap "Next" button.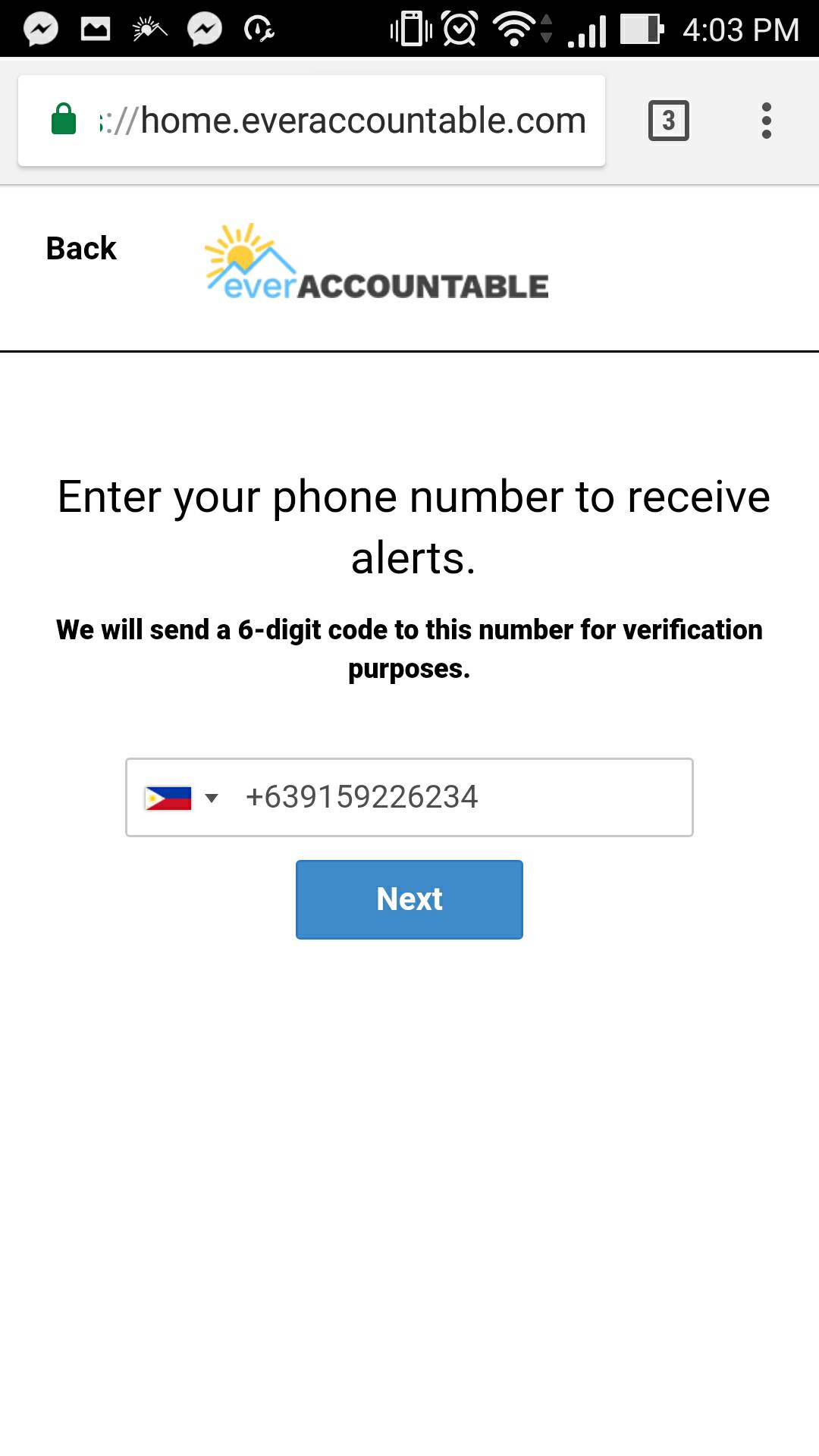 STEP 10: Wait for the SMS 6-digit verification code to be sent to your phone. Enter it and tap "Confirm" button.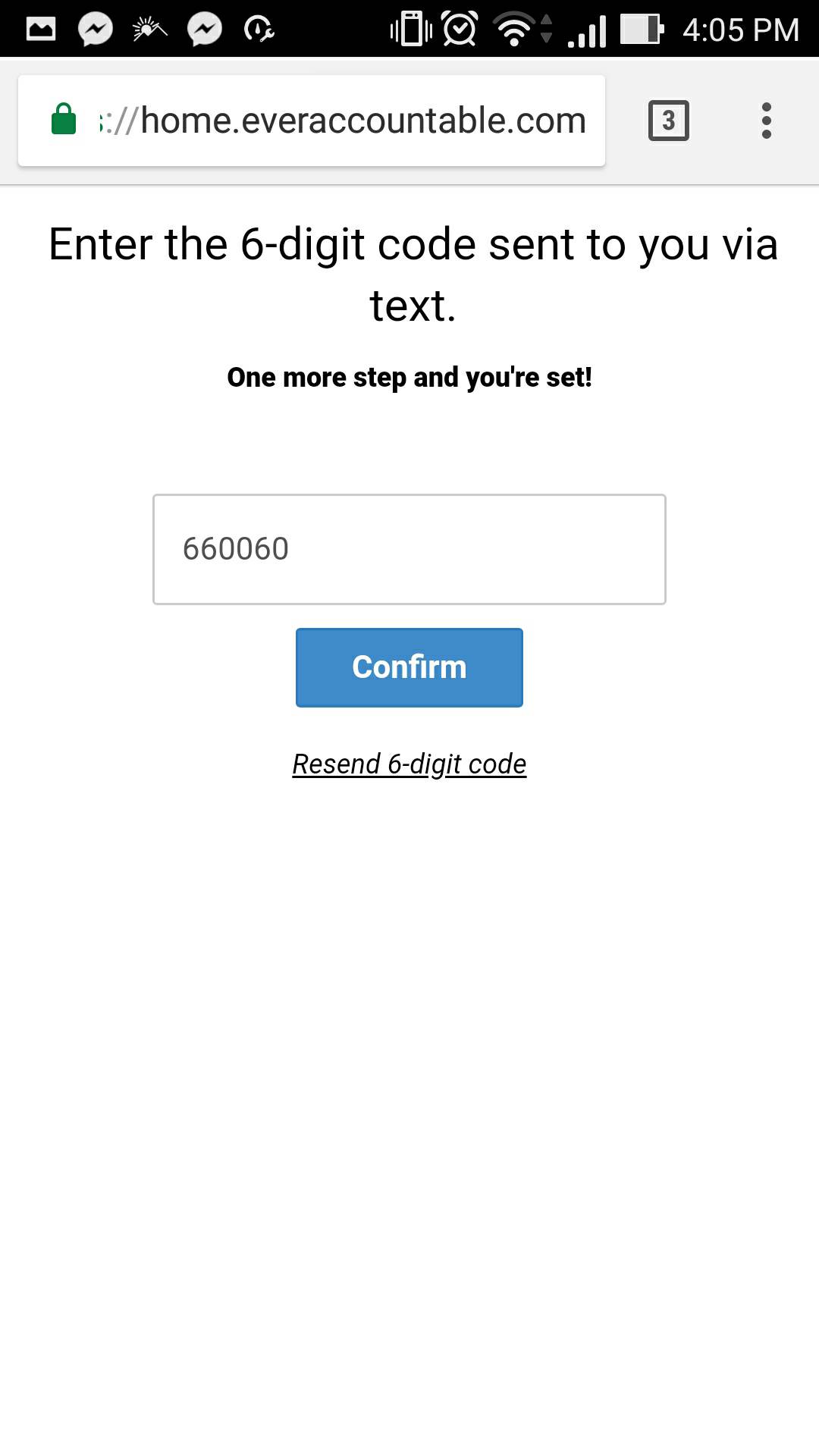 The blacklisted alert has been set up completely!