Our keyword feature allows you to add specific words or phrases as suspicious content to reports. That way you can personalize your accountability to protect yourself against your own habits.
Step 1: Open the Ever Accountable Dashboard and then tap"Reports".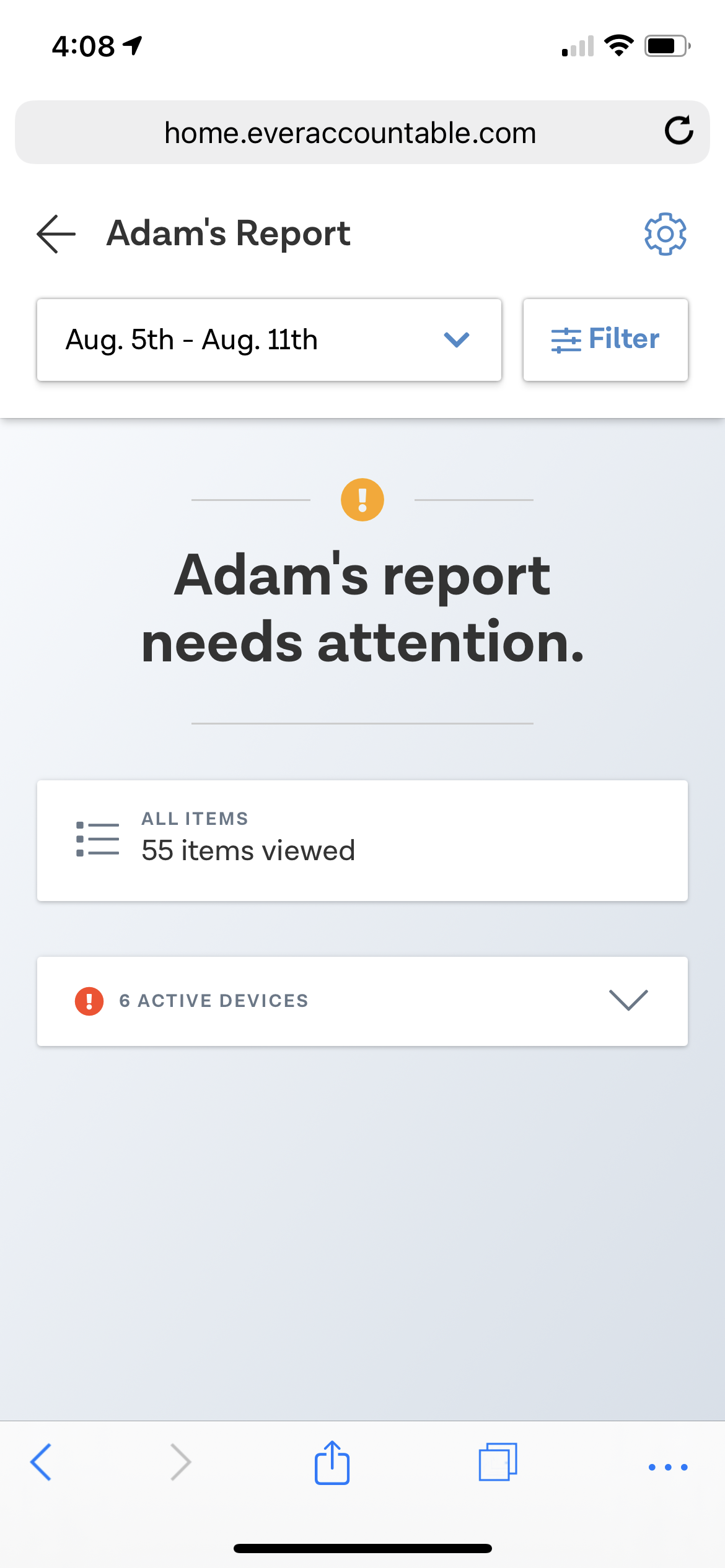 Step 2: When the "Report Configuration" window opens, look for the "Keyword Monitoring" section. Tap inside this box and enter as many keywords as you'd like. To separate each keyword/phrase, please create each entry on a new line.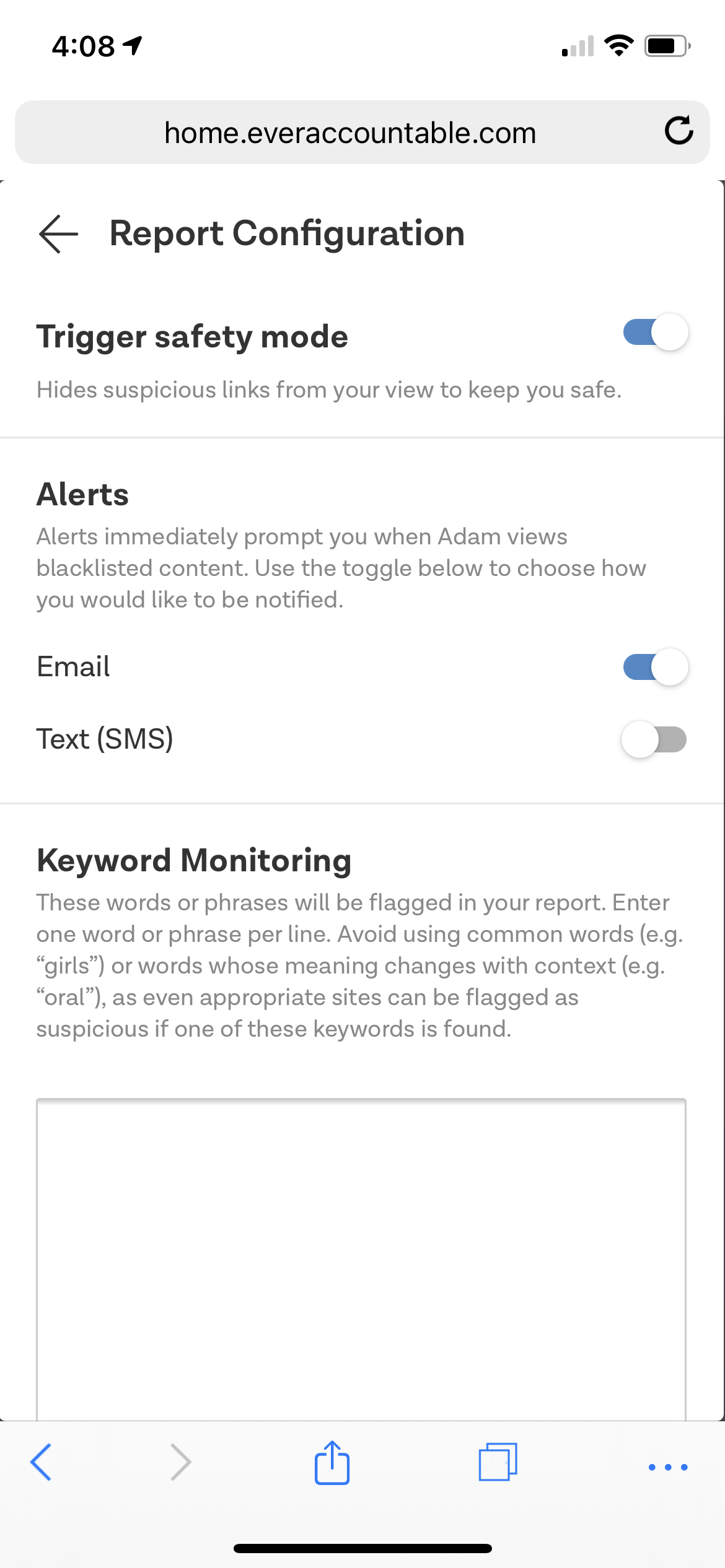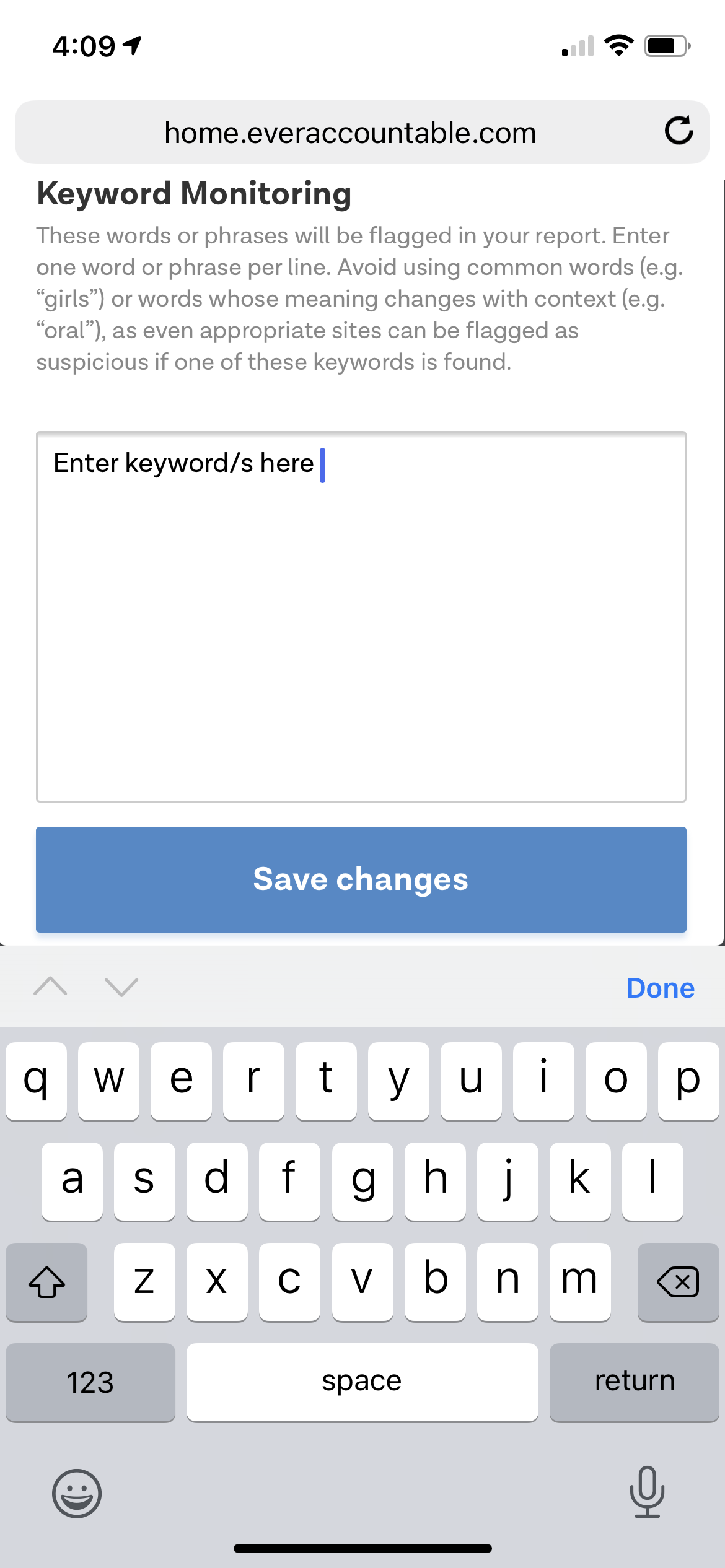 STEP 03: When you are finished adding keywords to your list, tap the blue "Save Changes" button.
And that's it! You now have custom reporting on your very own keywords and phrasing.
Please note that these new filters will only apply to new searches after they have been added. After you have new data you can view the results in your reports. They will appear in the "suspicious" section of your report entries.