Step1: Open Ever Accountable browser in your iOS device then tap the rightmost icon at the bottom of the screen.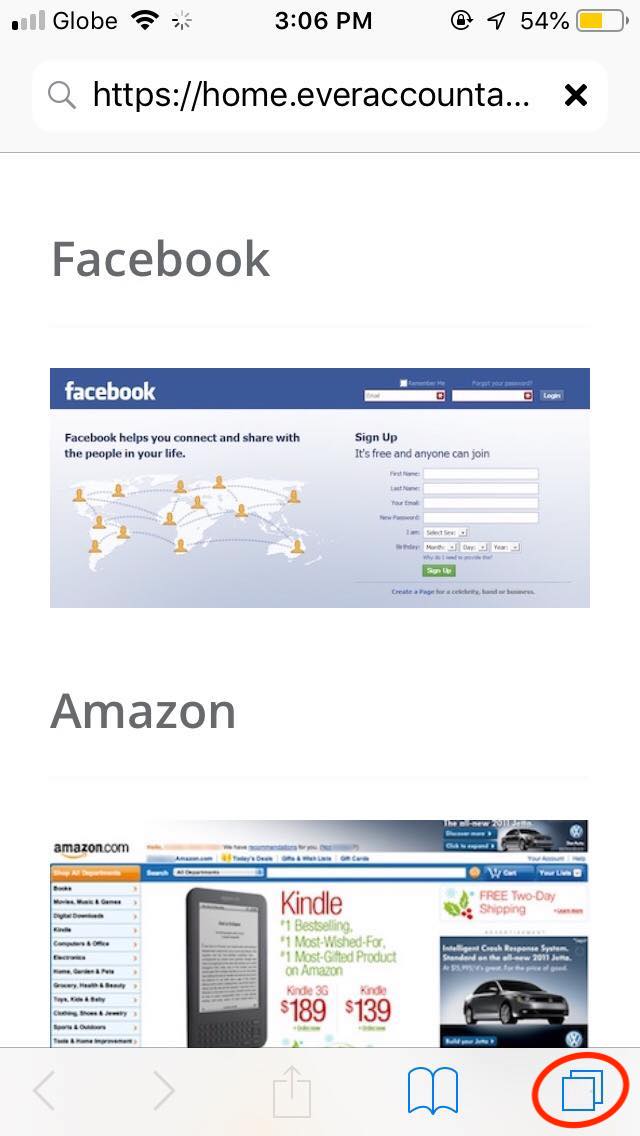 Step2: Tap the + sign to add a new tab and - sign to delete a tab. You can also navigate into the existing tabs by toggling the screen from left to right or vice versa.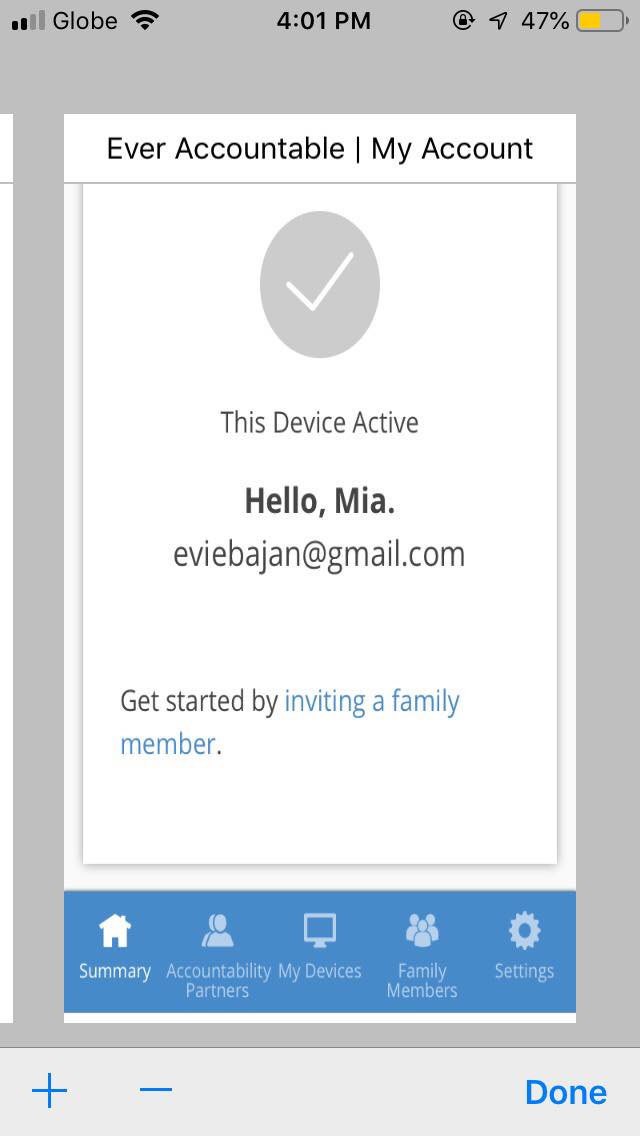 Step3. Tap Done to return to the current tab viewed in your screen.