Step 1: Open Ever Accountable browser in your iOS device and click the ellipsis menu icon located at the far right bottom of the window.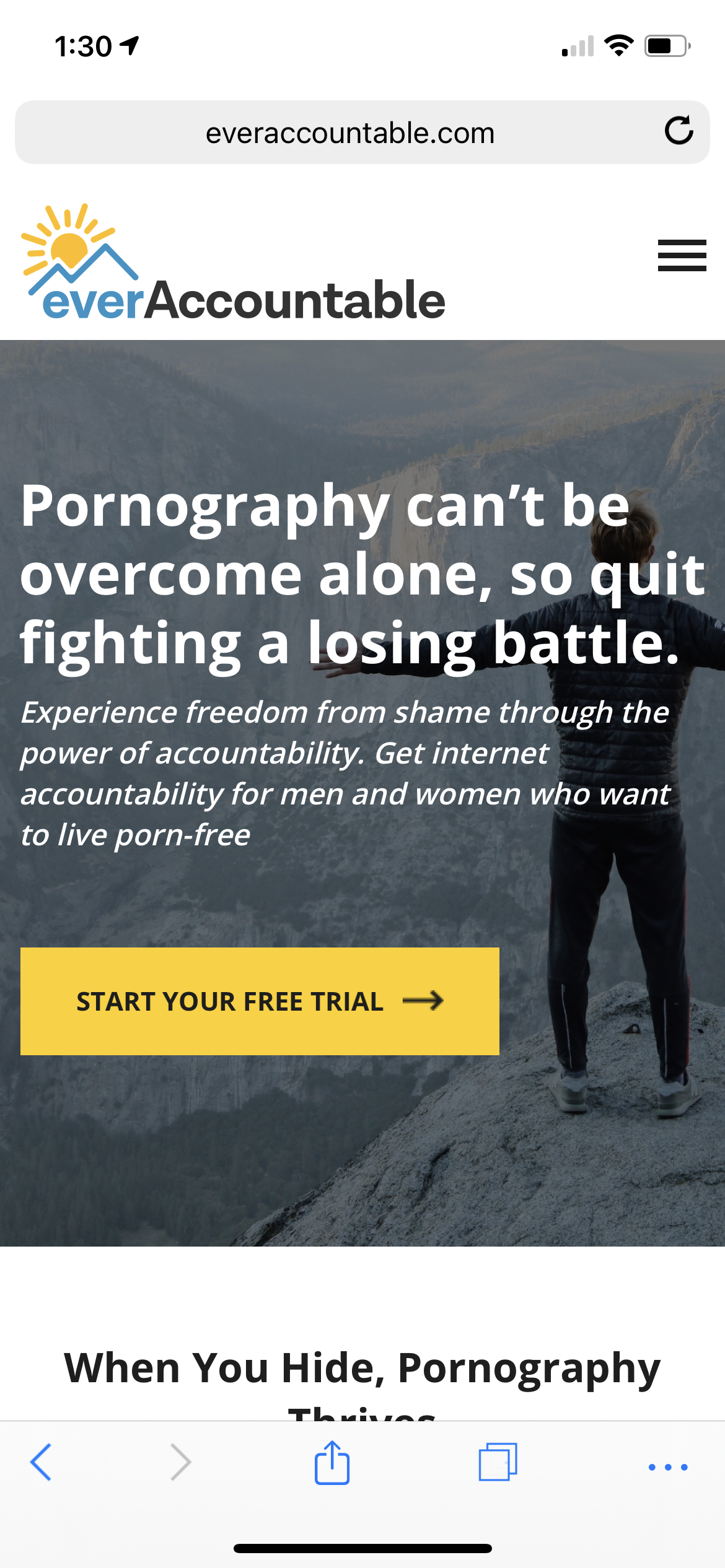 Step 2: Tap "My Dashboard" from the menu.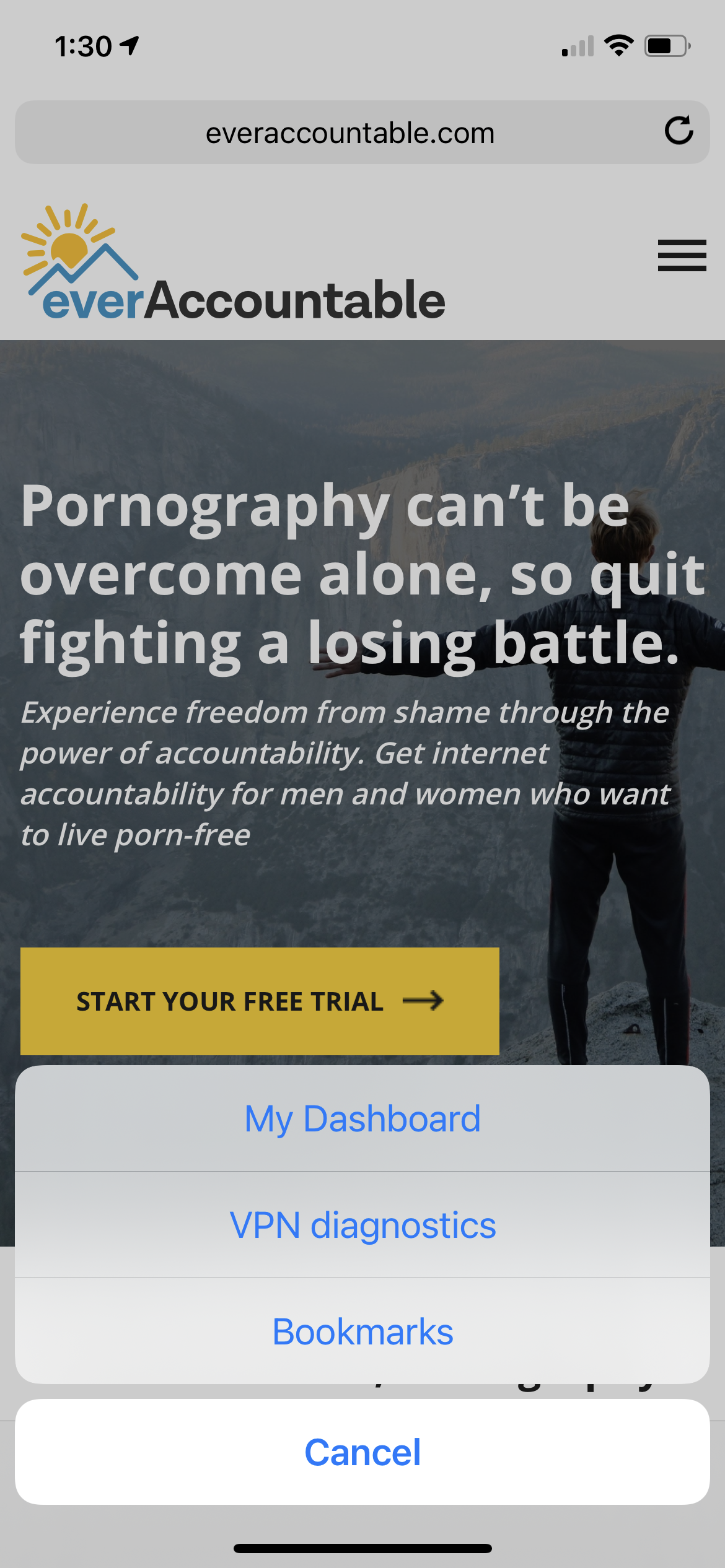 Step 3. Once your Dashboard is open, you can add or remove accountability partners, see your connected devices (and customize device names), review your subscription status, enable or disable your VPN settings, adjust filter settings, and more!