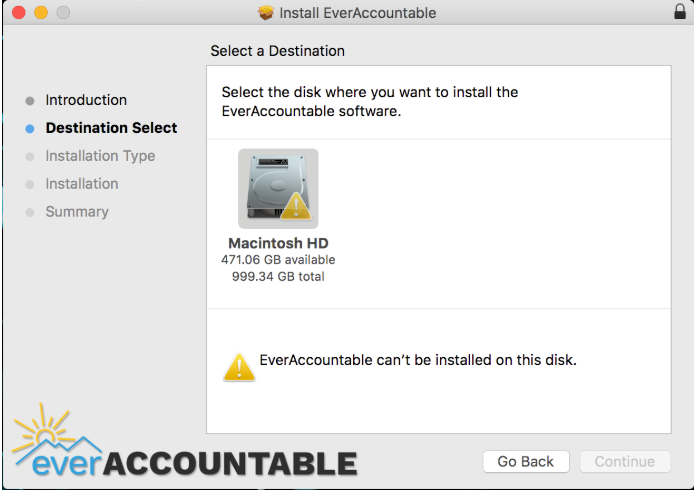 If you download the MacOS of Ever Accountable and you run to this error during the installation, you are experiencing "compatibility" issue with your current macOSX.
Unfortunately, the app will fail to get installed on your device when macOS version running into your unit is not supported. Our Mac application requires at least version 10.12. -macOS Sierra.
If you want to check the macOS version number on your Mac you can follow the steps below:
STEP1. Find the Apple () icon menu in the corner of your screen, and choose About This Mac.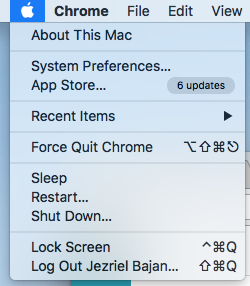 STEP2. The version number appears beneath "macOS" or "OS X" in the window that opens. This example shows macOS High Sierra version 10.13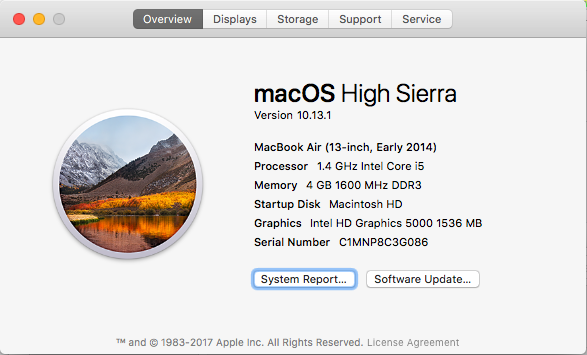 NOTE: Grab the recent macOS update and you can make use of Ever Accountable to your device!