Step 1: Go to https://home.everaccountable.com/userprofile/v4/login/ and tap the "Forgot password?" link.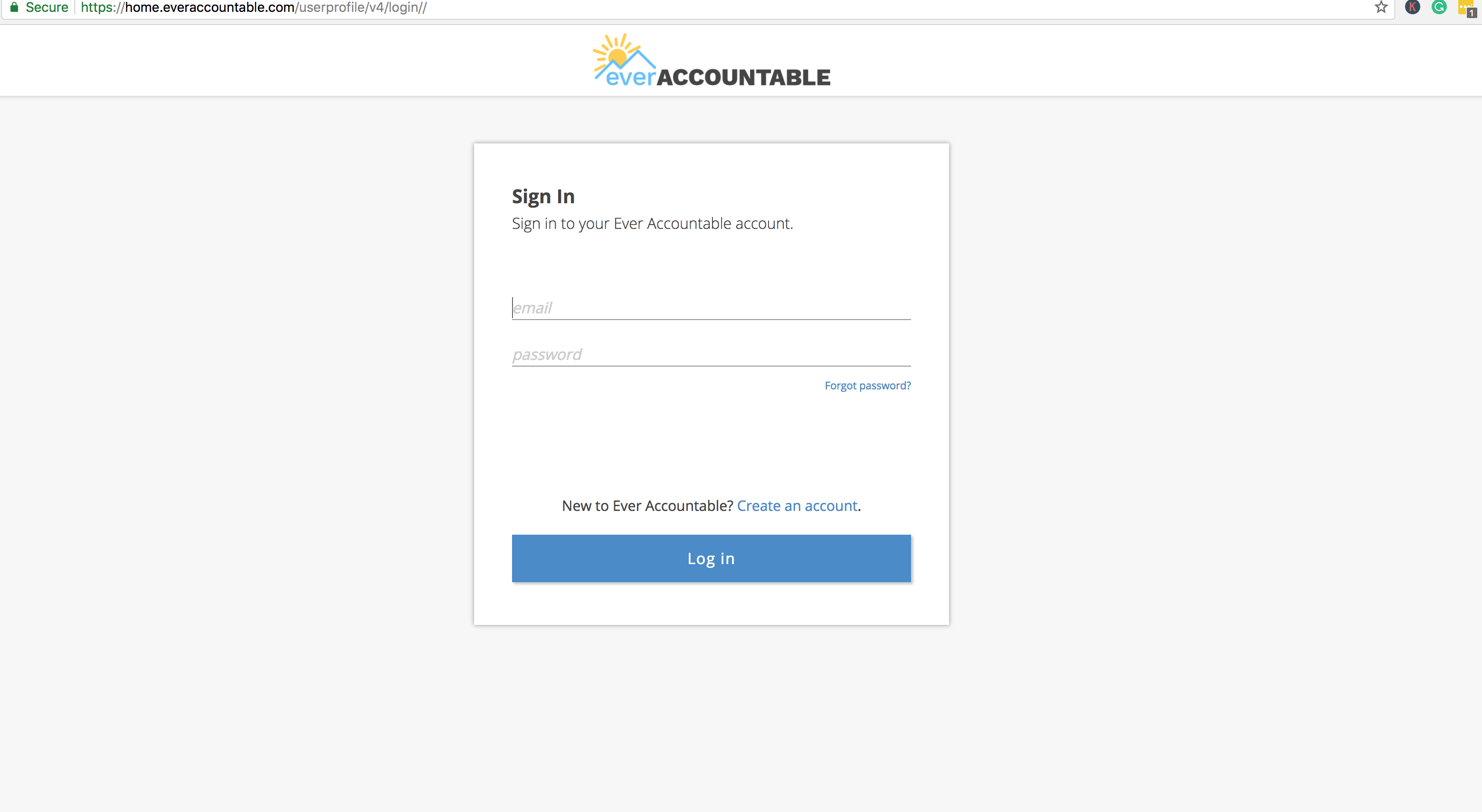 Step 2: Enter the email you use for your Ever Accountable account and tap "Reset my password" button.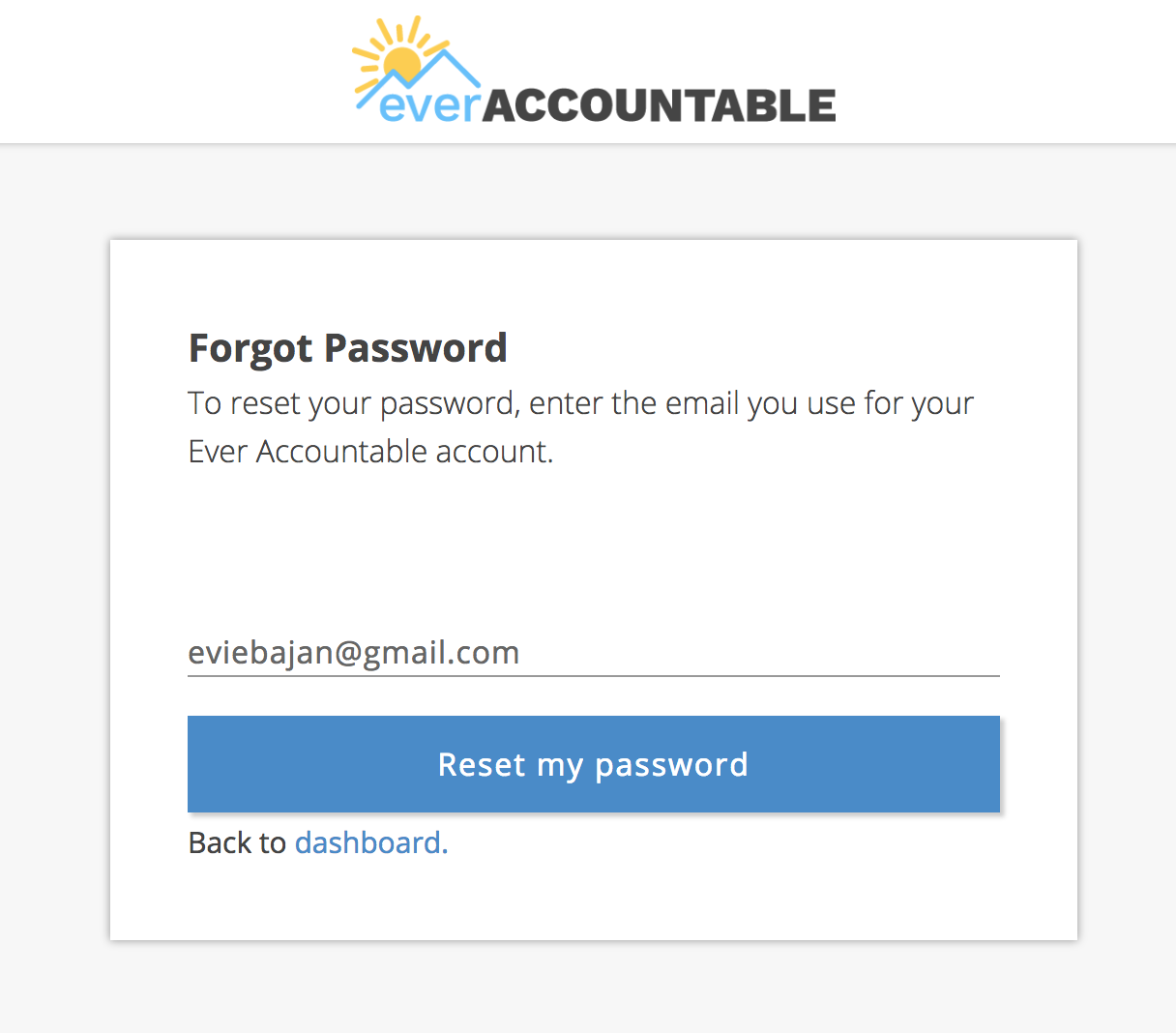 Step 3: Check your inbox and click the link to reset your password.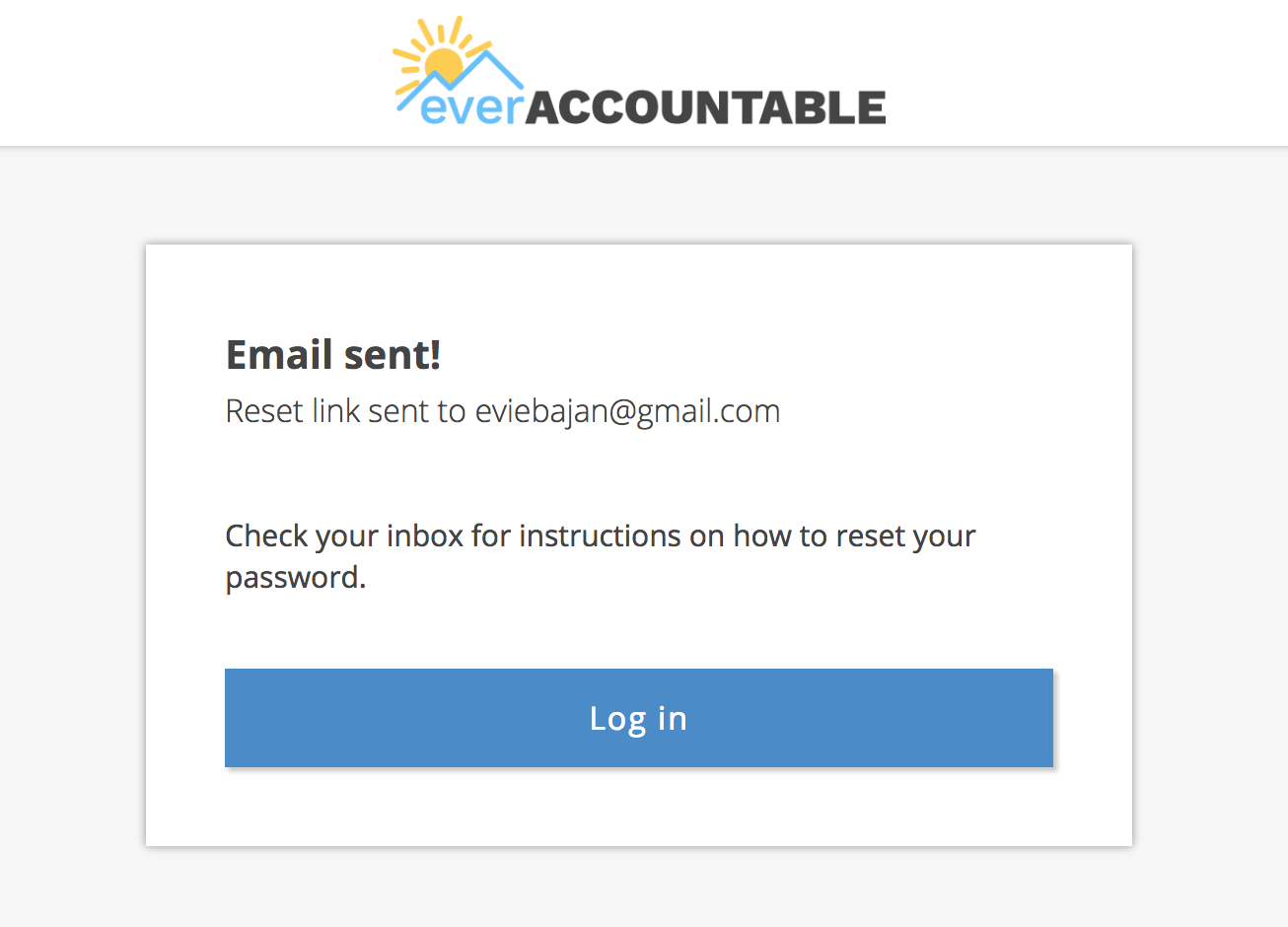 Step 4: Enter your new password and confirm then tap the button "Set my password"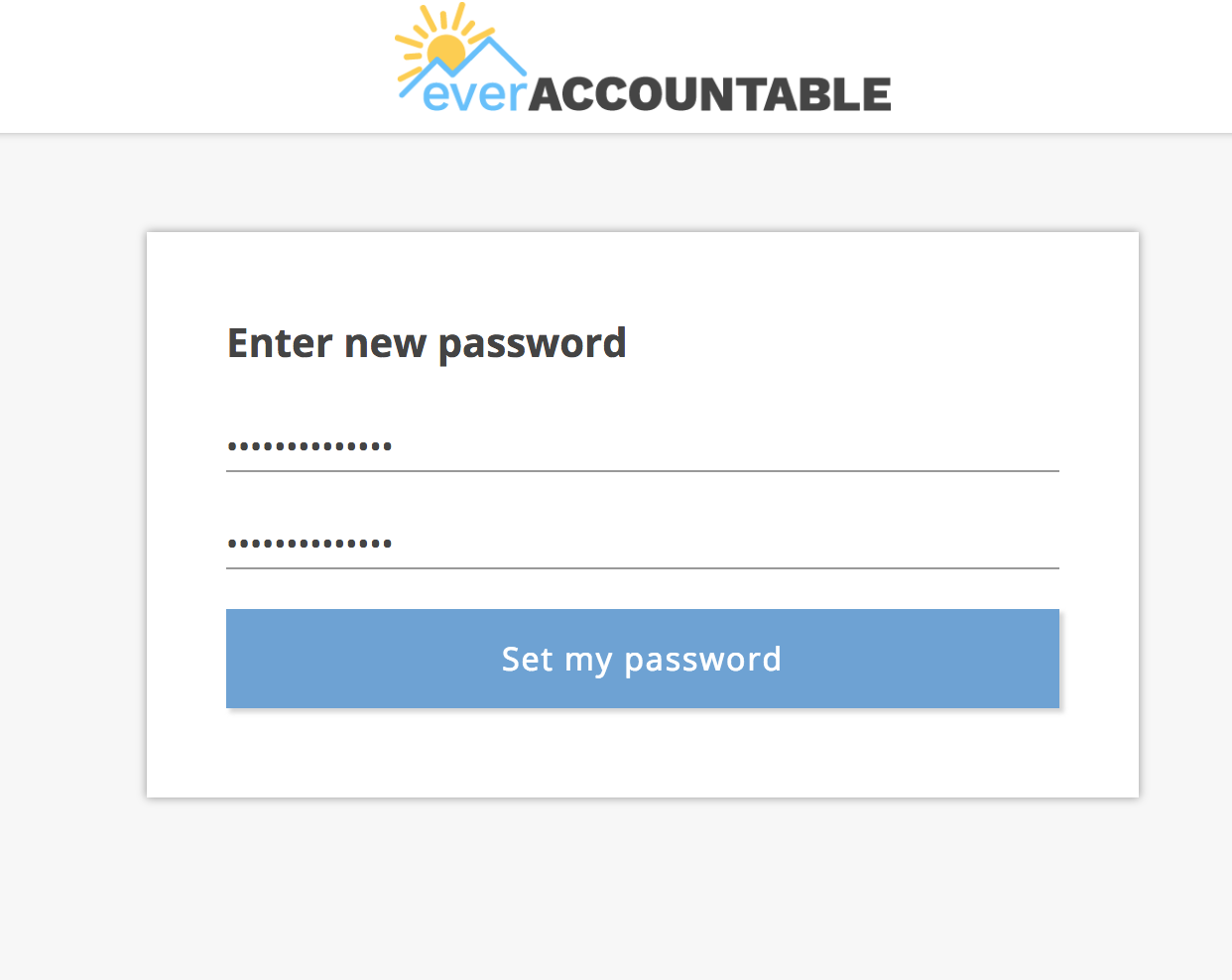 Password reset completed!
Log back into your account using the new password to make sure everything worked.