STEP 1: Using the new device you want to register, go to everaccountable.com/download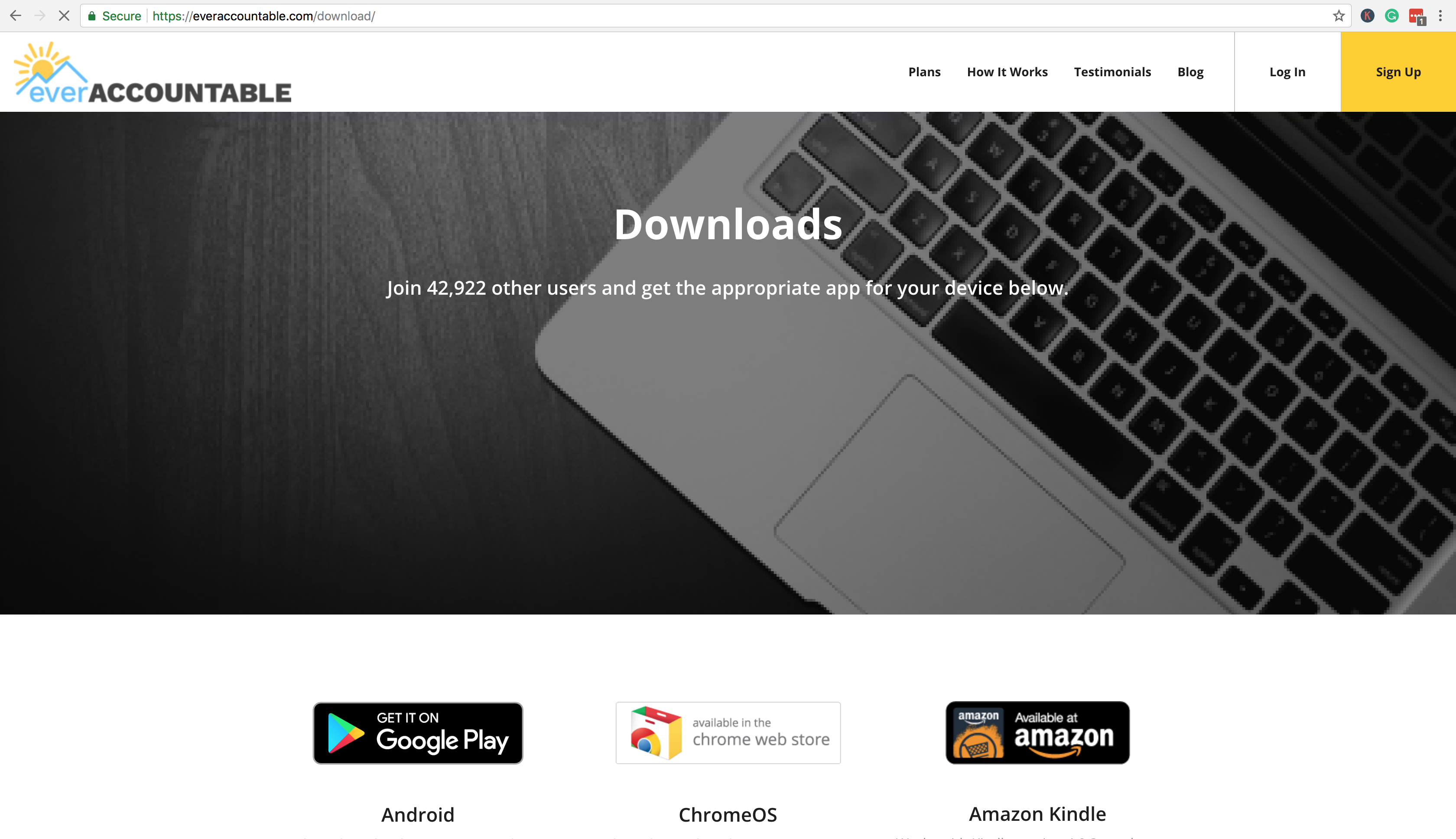 Step 2: Scroll down the page and choose/click the version compatible with the new device.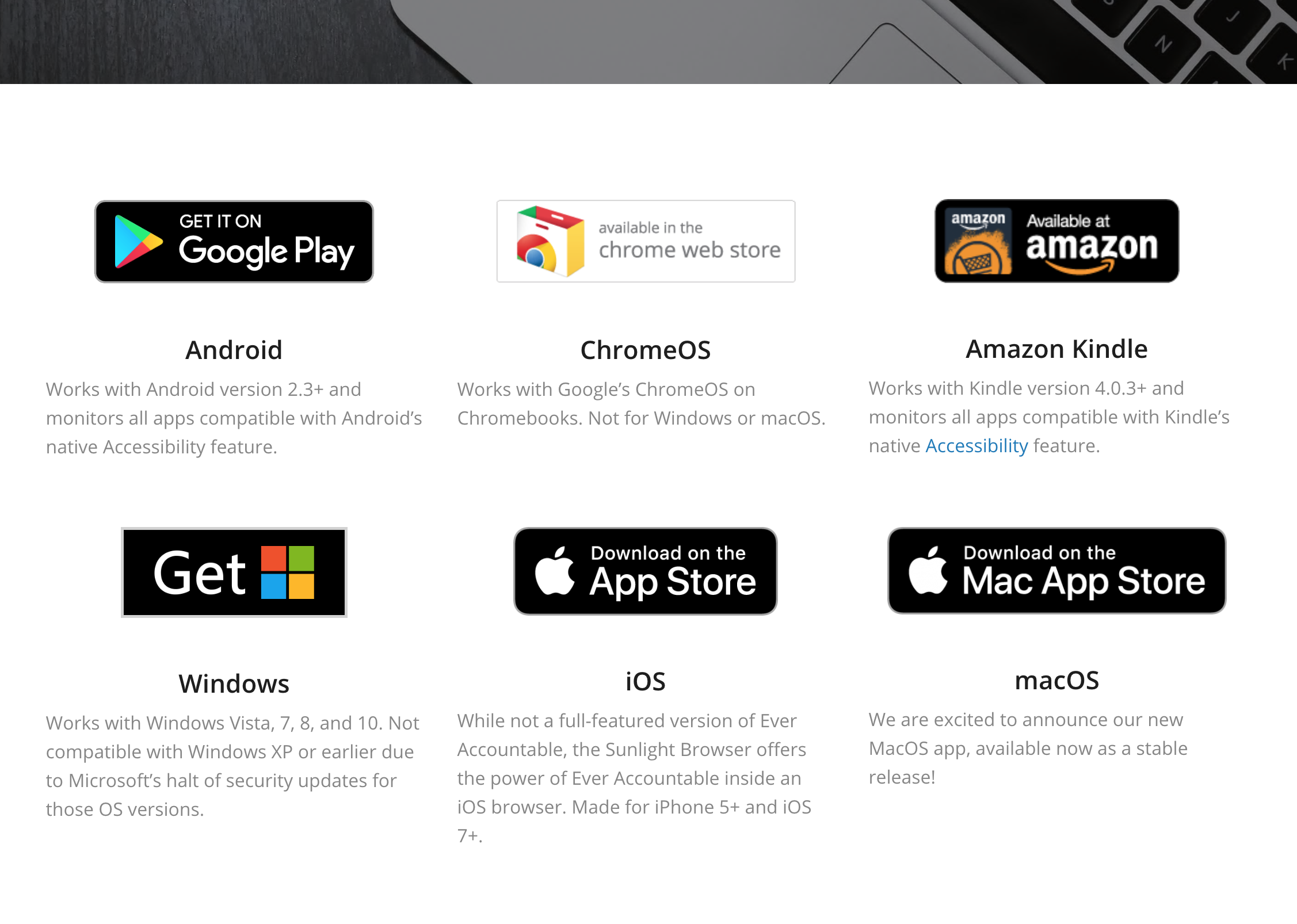 STEP 3: Download the app in the new device and follow the log in instructions that appear on-screen for each device.
Tip: If you need detailed installation steps, click on the "Installation FAQ" link alongside each download option.