STEP 1: Open Apps and click Chromebook Web Store icon or click this link.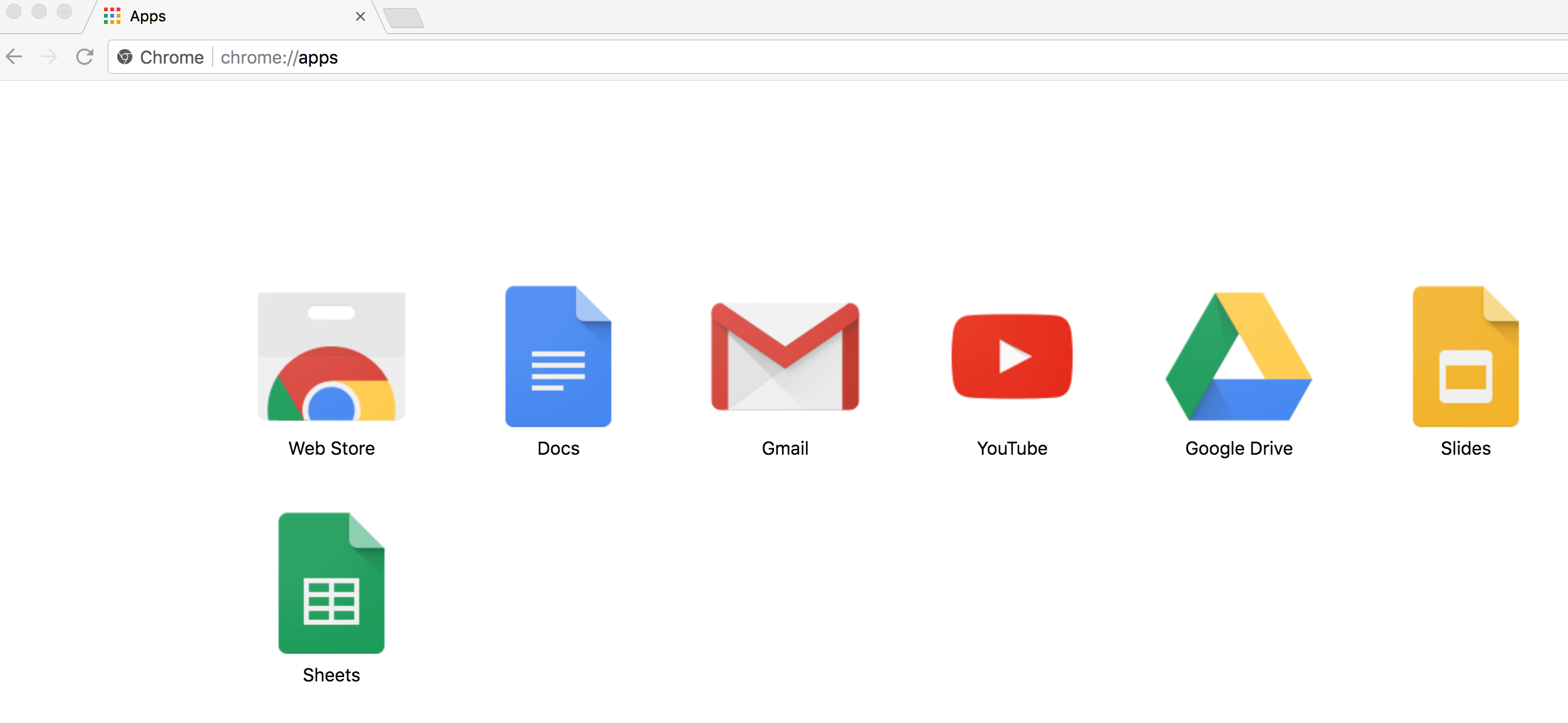 STEP 2: Search for Ever Accountable and click Add To Chrome.

STEP 3: Click Add Extension in the pop-up window to confirm that you want to add Ever Accountable for Chrome.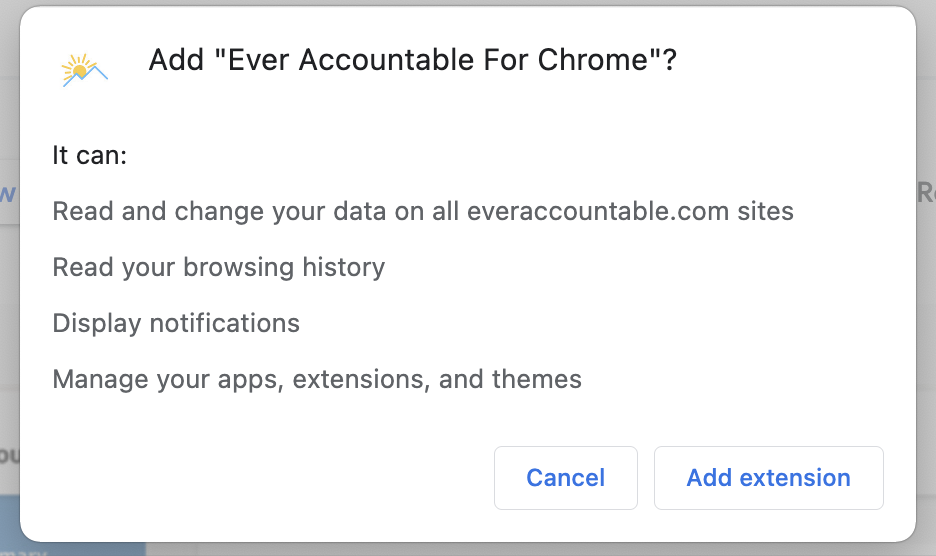 STEP 4: Click the Ever Accountable icon

in the upper right-hand corner of the browser window.
STEP 5: Click the Sign In option and sign into Ever Accountable using your existing username and password.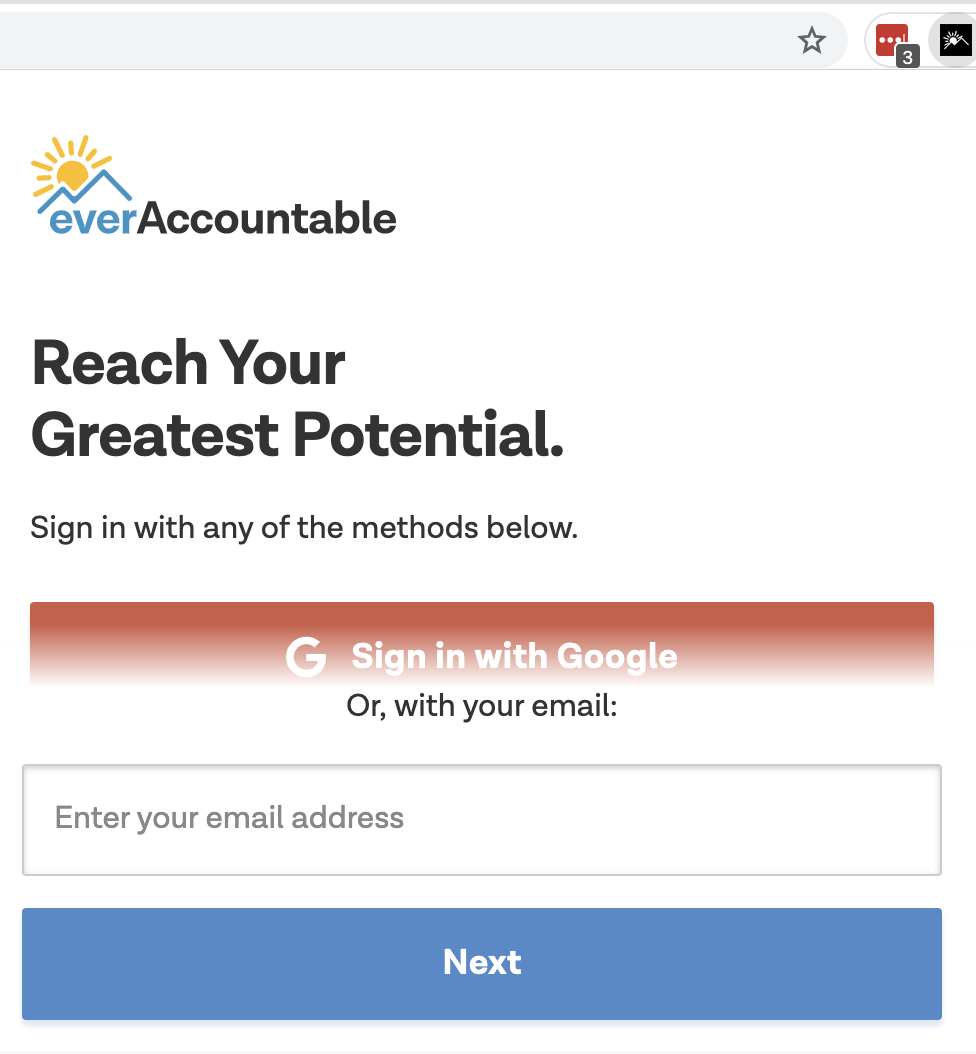 STEP 6: Activate Incognito
After you sign into Ever Accountable, click the Go To Settings button.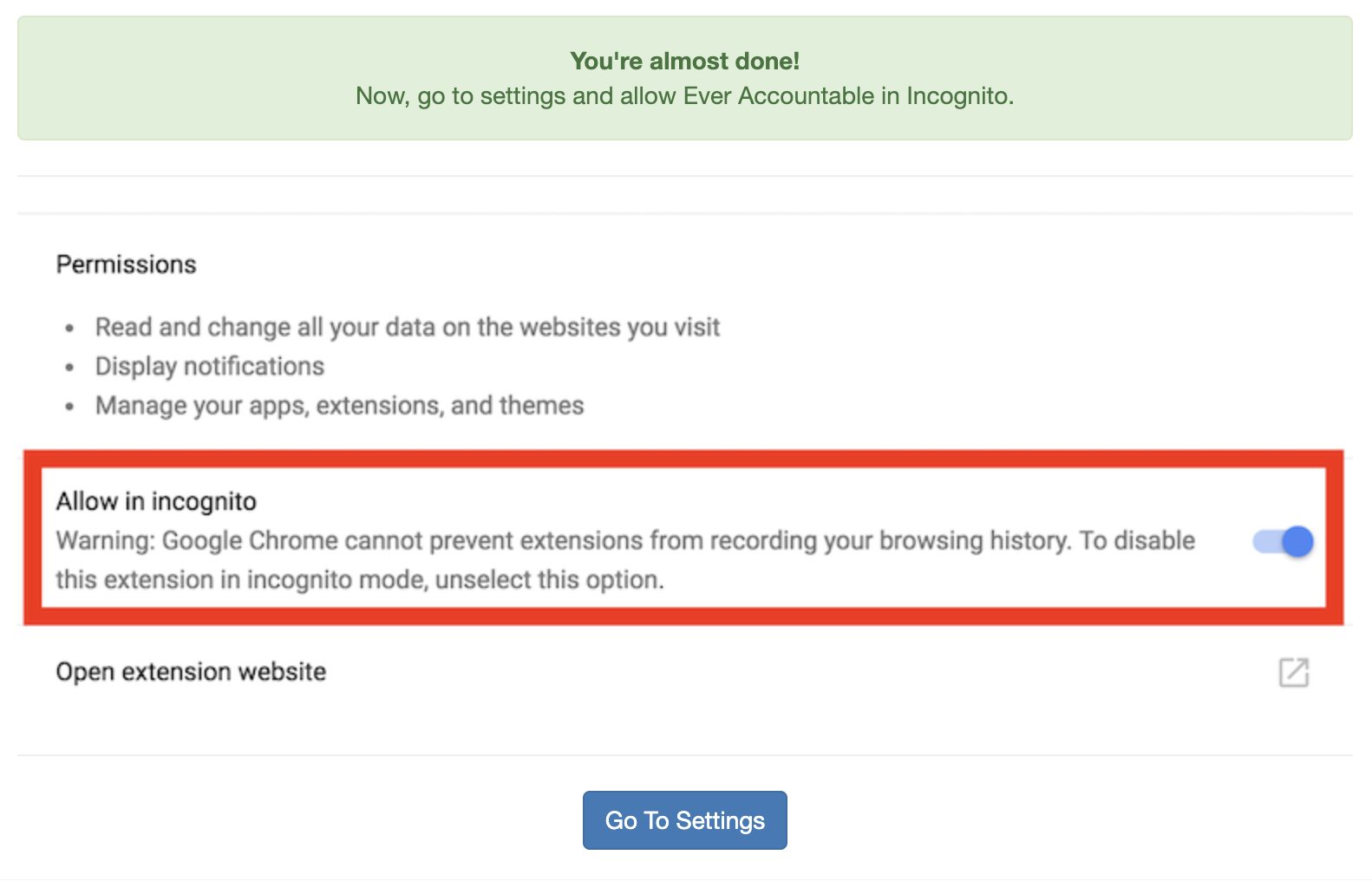 STEP 7: Select the Ever Accountable extension and then scroll down and toggle the "Allow in Incognito" to the "on" position.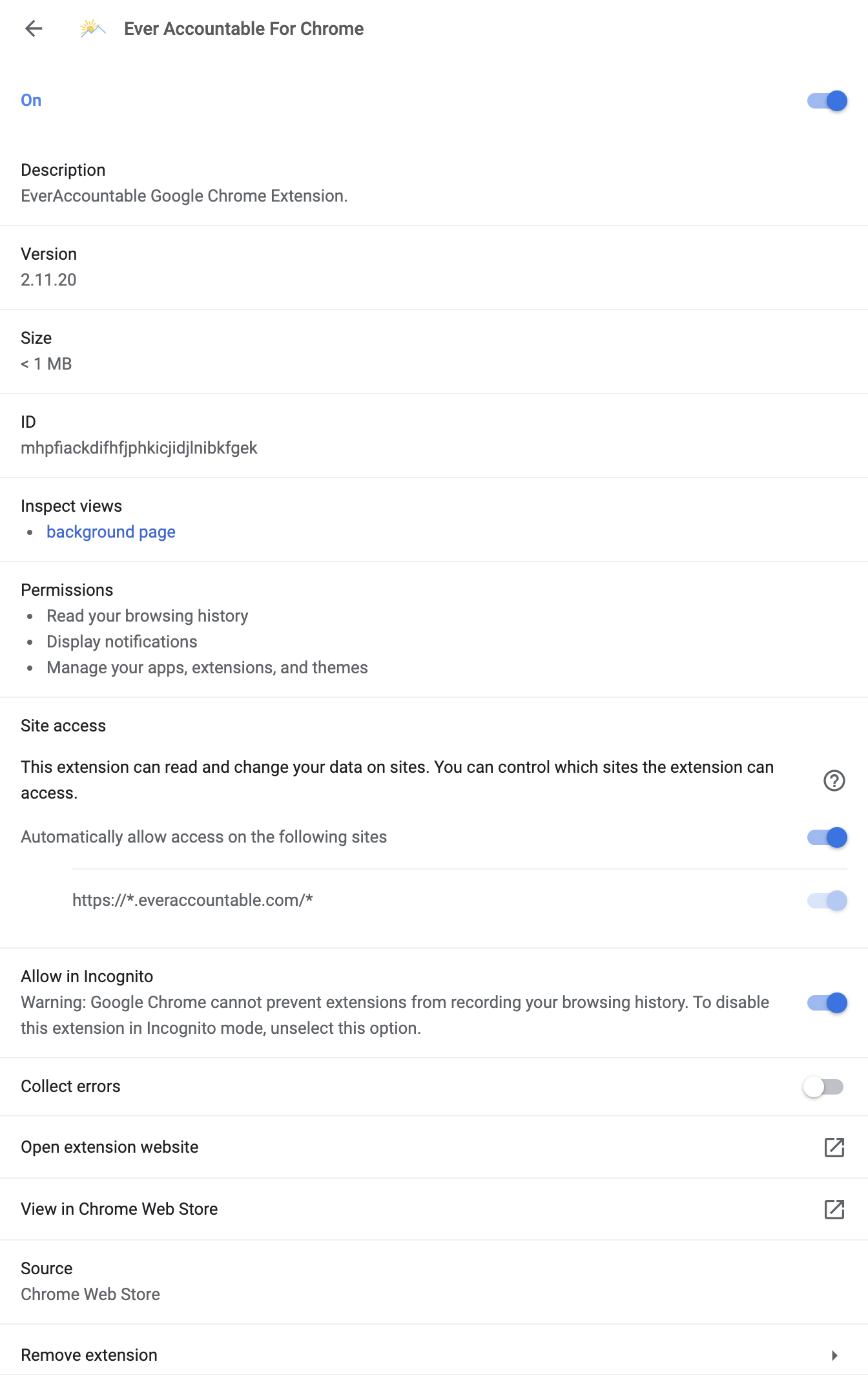 Ever Accountable is now active and sharking on your Chromebook.