STEP 1: Open the Amazon App Store and search for "Ever Accountable".
STEP 2: Click the "DOWNLOAD" button.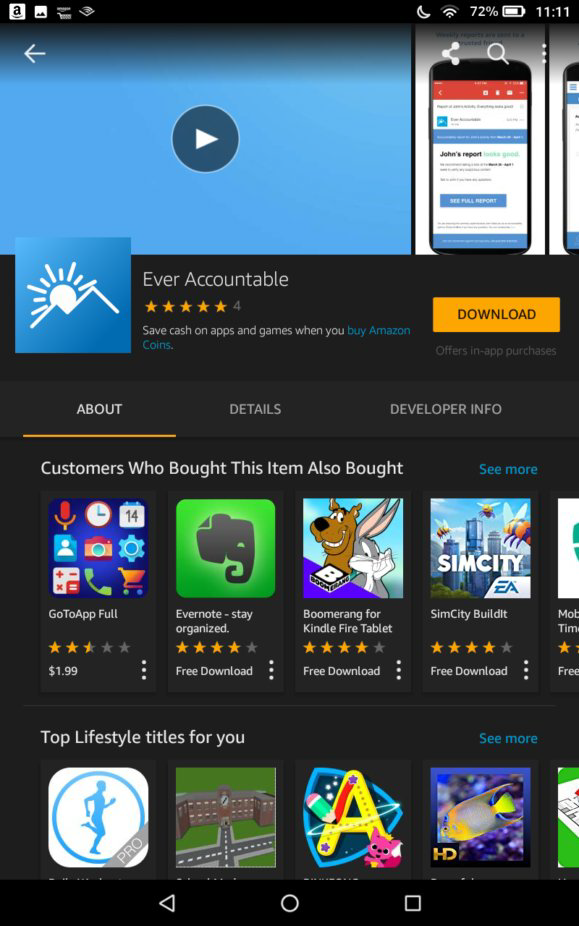 STEP 3: When the app has finished downloading and installing, click "OPEN".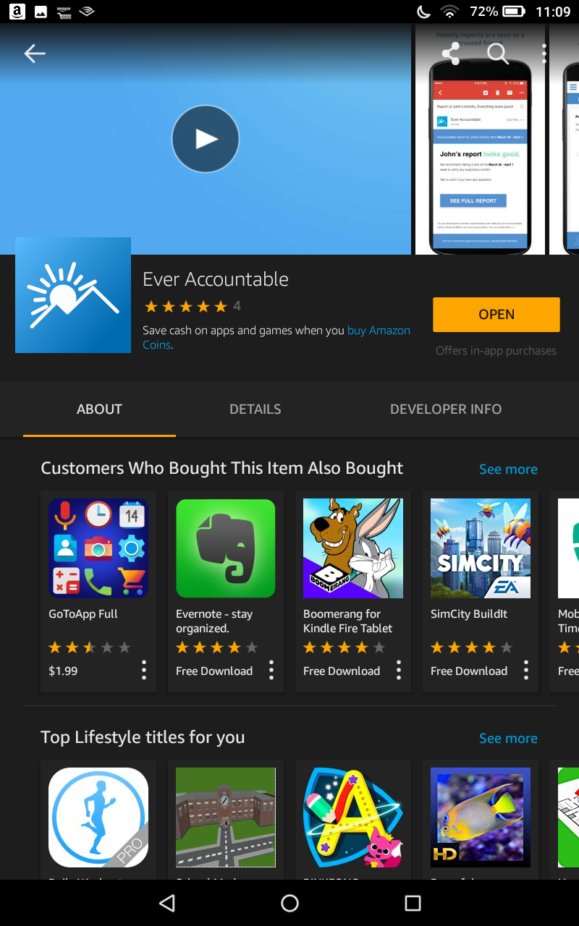 STEP 4: Sign into the app using your Ever Accountable username and password.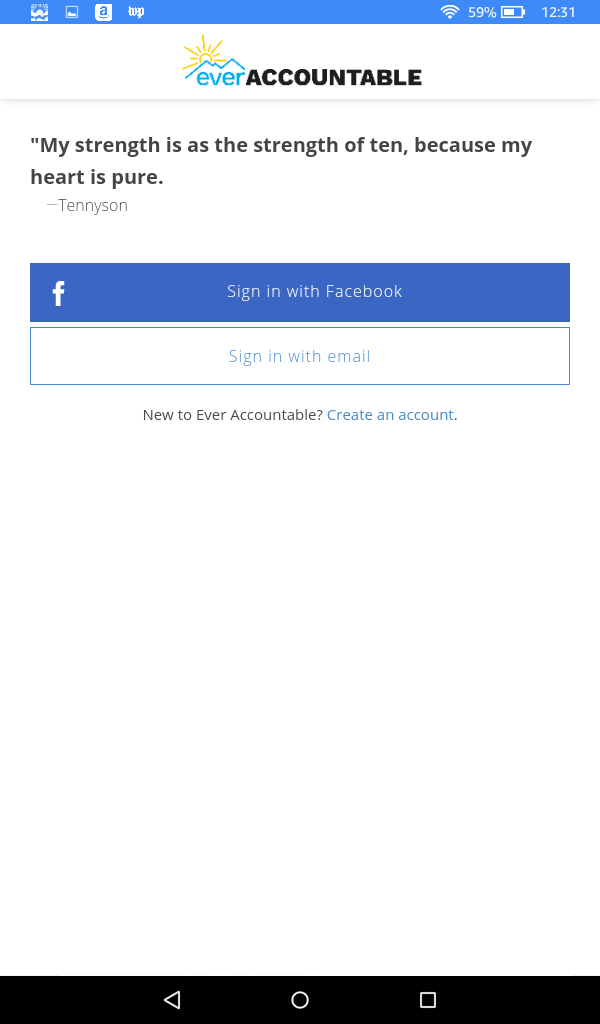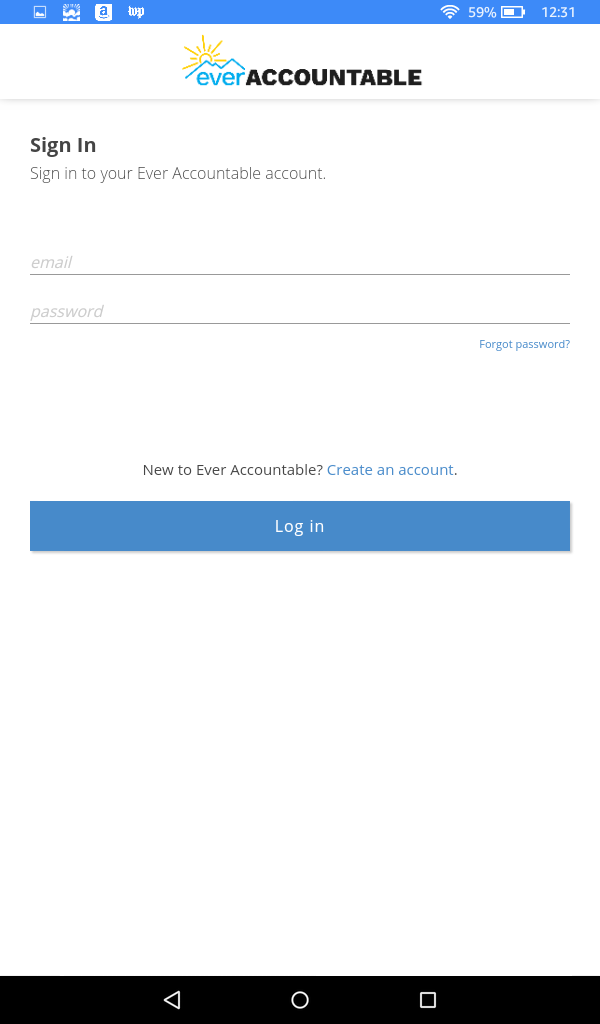 STEP 5: Now we need to activate the accessibility and device administrator settings.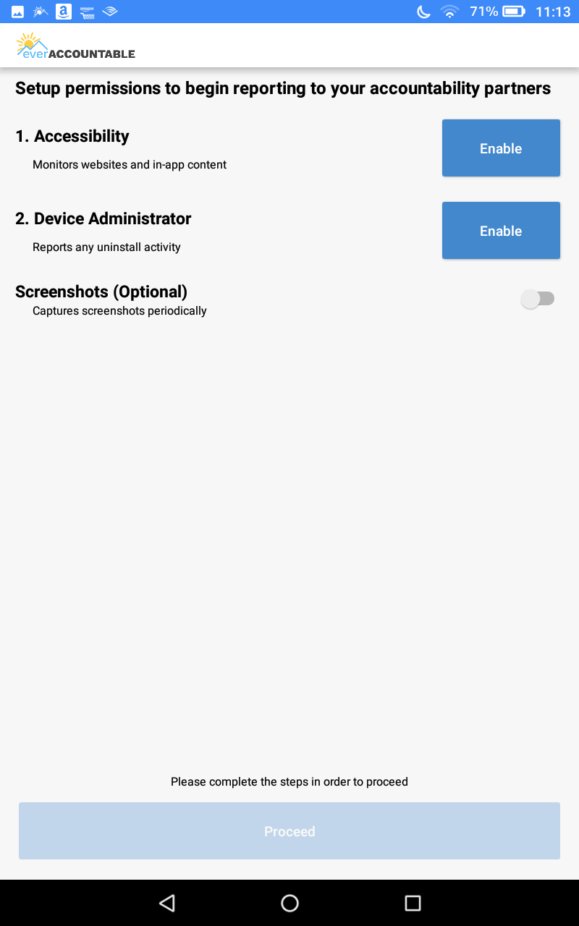 STEP 6: Accessibility needs to be activated so that Ever Accountable can monitor this device. Tap the Enable button to access this setting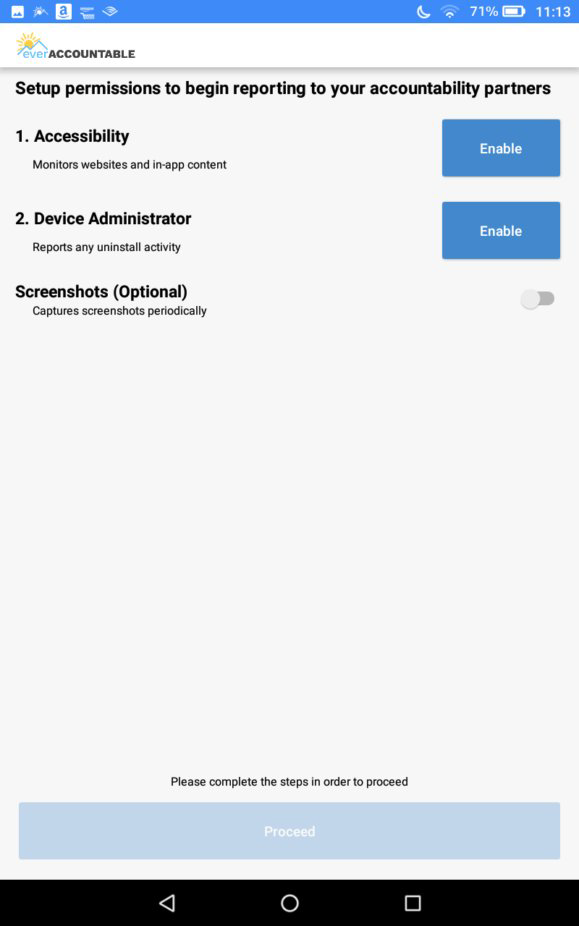 STEP 7: Enable Accessibility for Ever Accountable by scrolling down to the "Services" section and clicking "Ever Accountable".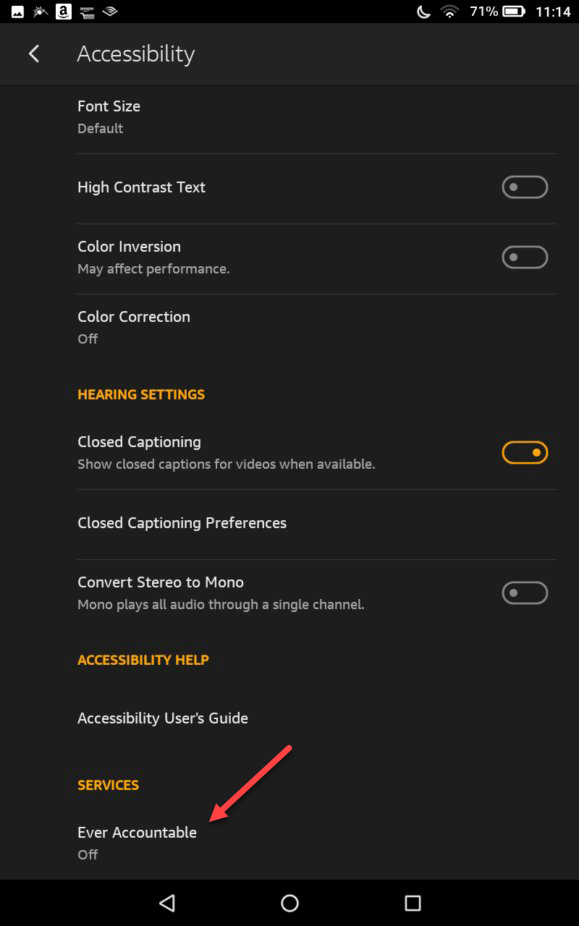 STEP 8: Turn on Accessibility for Ever Accountable by clicking the toggle icon.
STEP 9: On the "Use Ever Accountable" pop-up window, click "OK".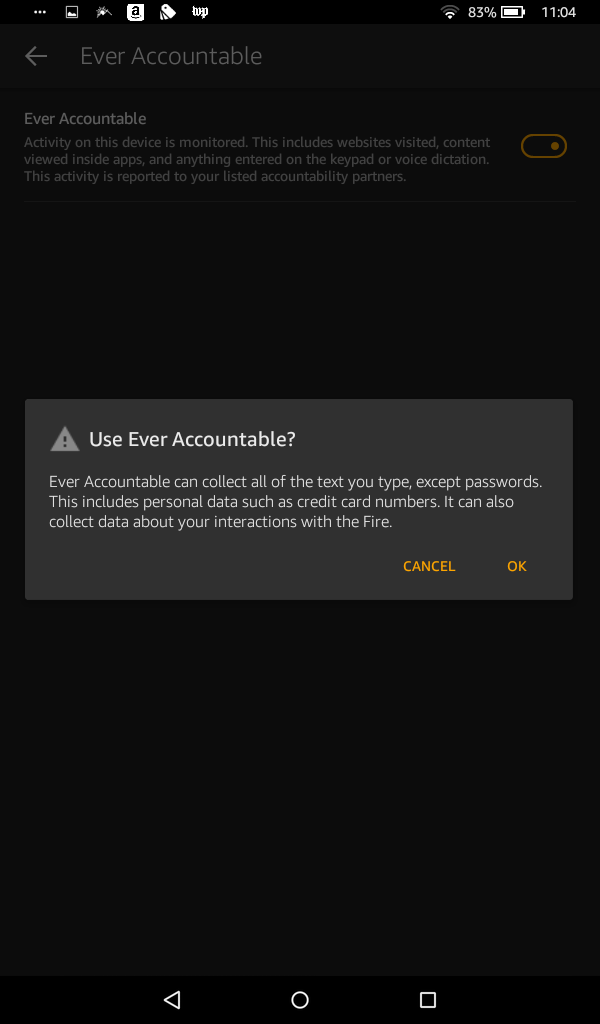 STEP 10: Once you've activated Accessibility, you'll be taken back to the Ever Accountable settings screen. From there, please tap the Enable button next to Device Administrator
STEP 11: Activate Device Administrator by clicking the "Activate this device admin app"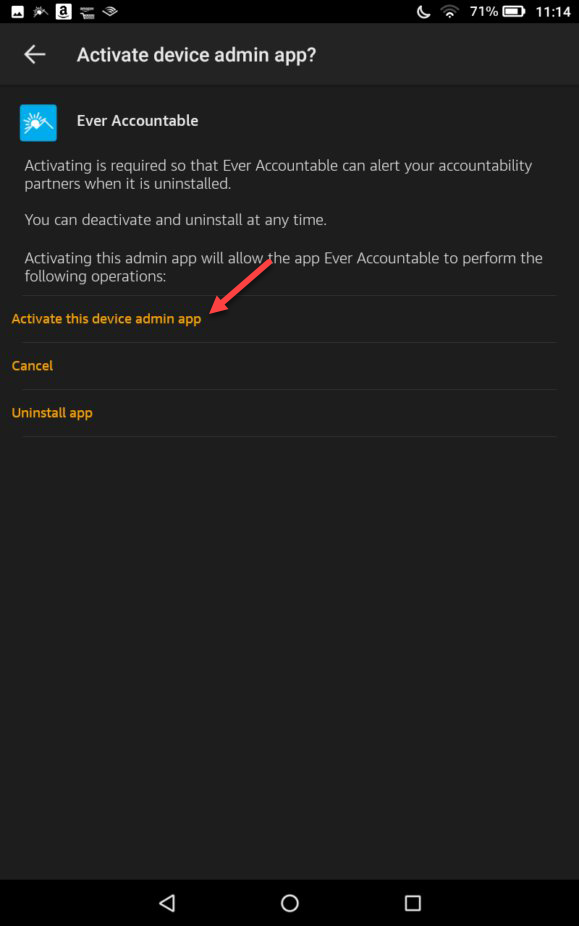 Once you have completed Step 11, your device is protected by Ever Accountable. You'll be taken back to the main settings page to decide whether you want to activate Screenshots. You'll be able to click Proceed now to continue on to the main dashboard.