To uninstall Ever Accountable from your Mac computer, follow these simple steps.

STEP 1: Click the Ever Accountable icon in the menu bar.

STEP 2: Select "HOW TO UNINSTALL" from the drop-down menu.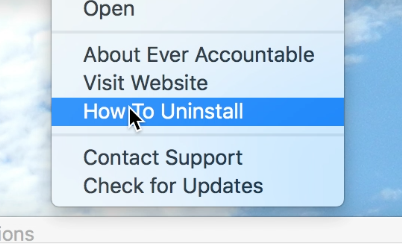 STEP 3: Click the "DISABLE" button.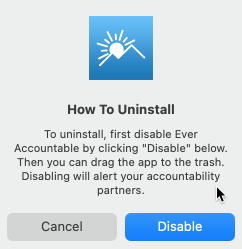 STEP 4: Click the "OK" button on the confirmation pop-up window.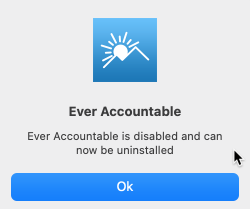 STEP 5: Open the "APPLICATIONS" folder and move "EVER ACCOUNTABLE" to the trash.
Enter your computer's administrator password when prompted.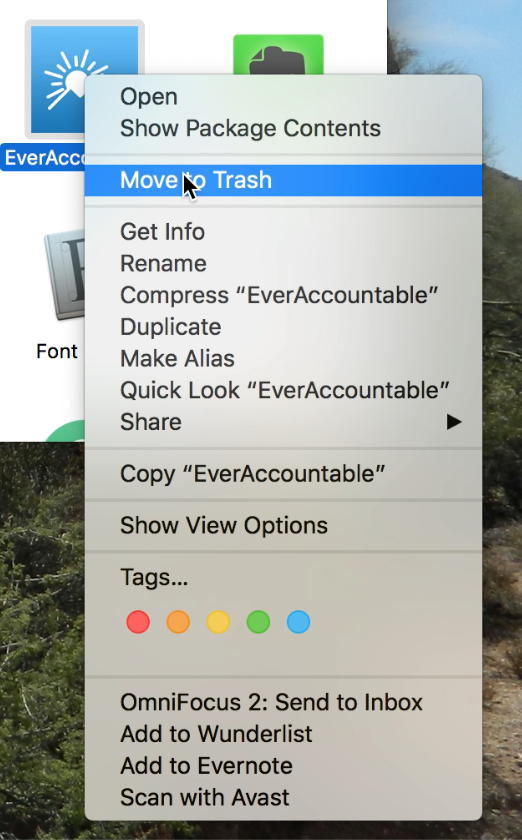 This completes the uninstall of Ever Accountable from your Mac.