STEP 1: Open the Ever Accountable app on the device and wait for your dashboard to appear.
STEP 2: Tap "Settings" icon in the lower right corner of the screen.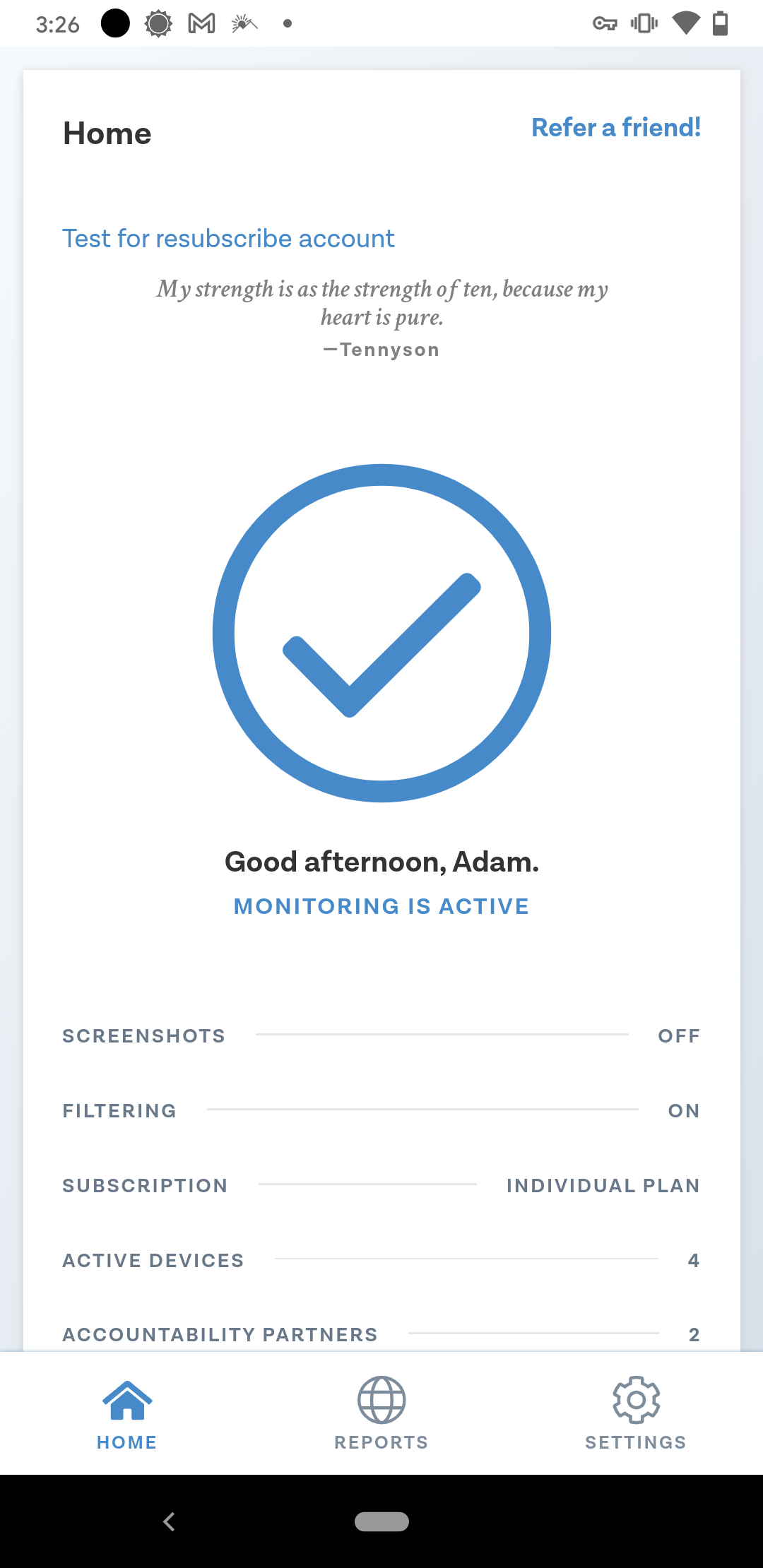 STEP 3: From this menu, please select "Uninstall"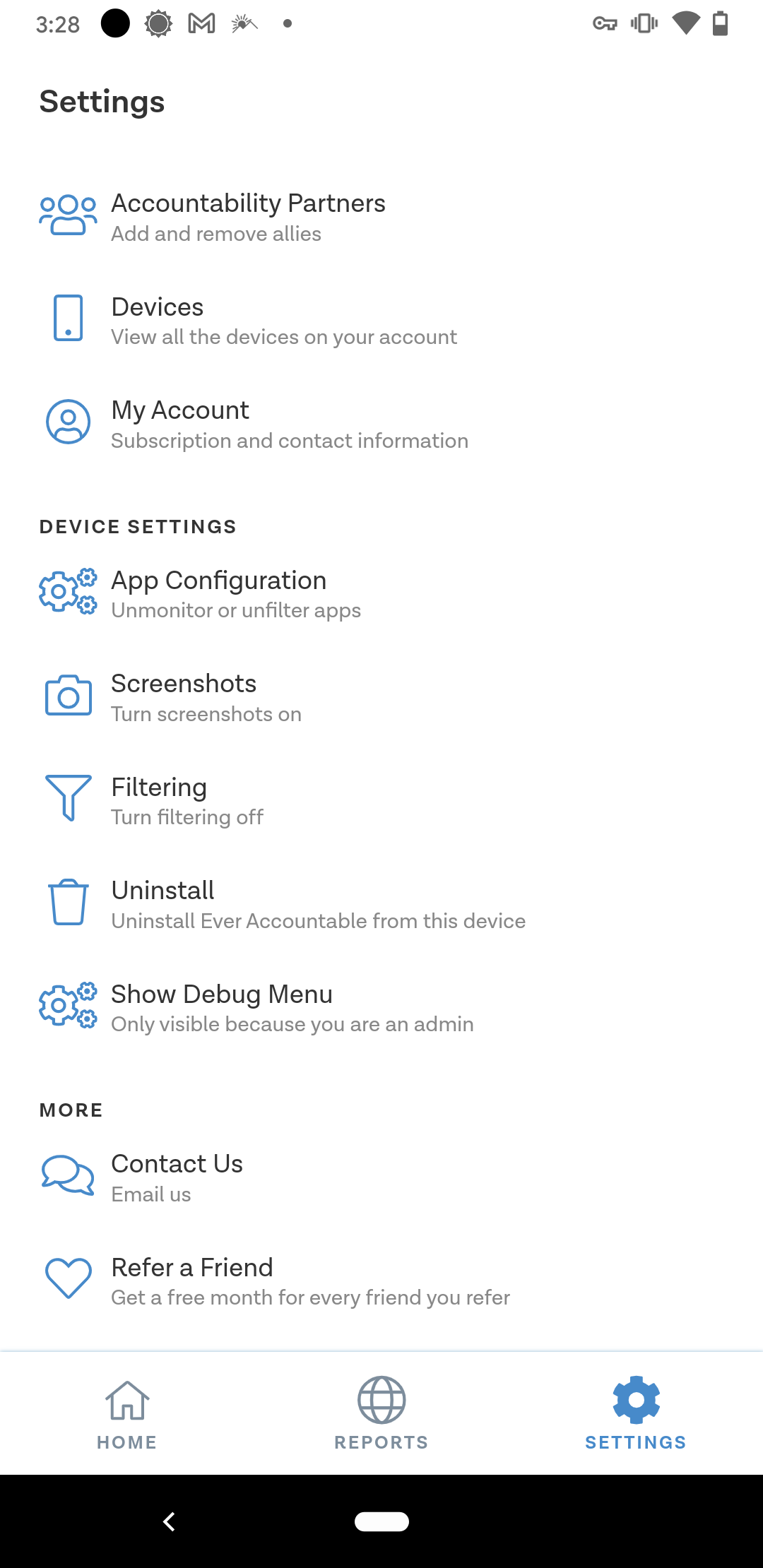 STEP 4: When the "How to Uninstall" pop-up box loads, tap "Deactivate"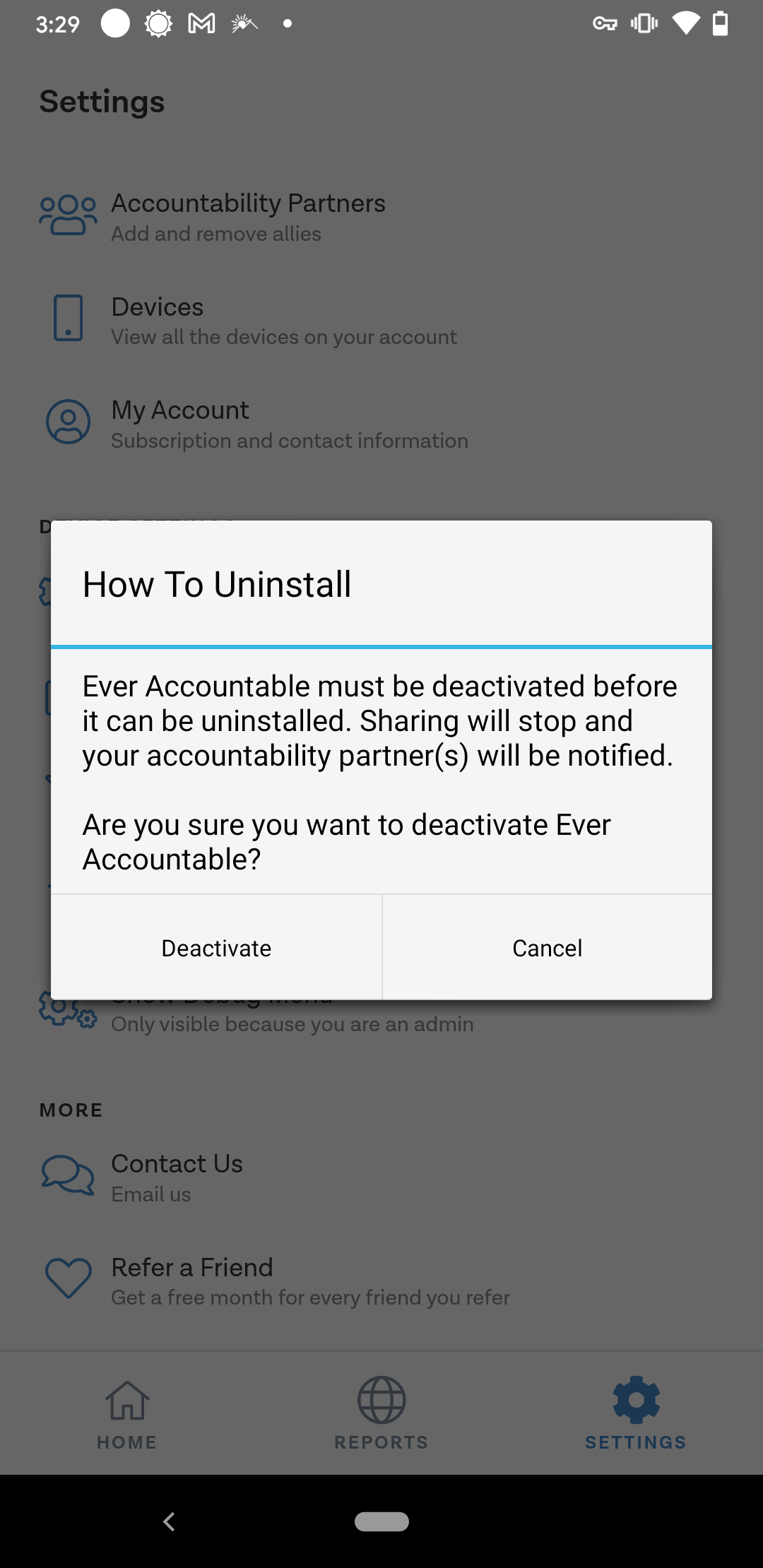 STEP 5: Tap "Deactivate" to confirm.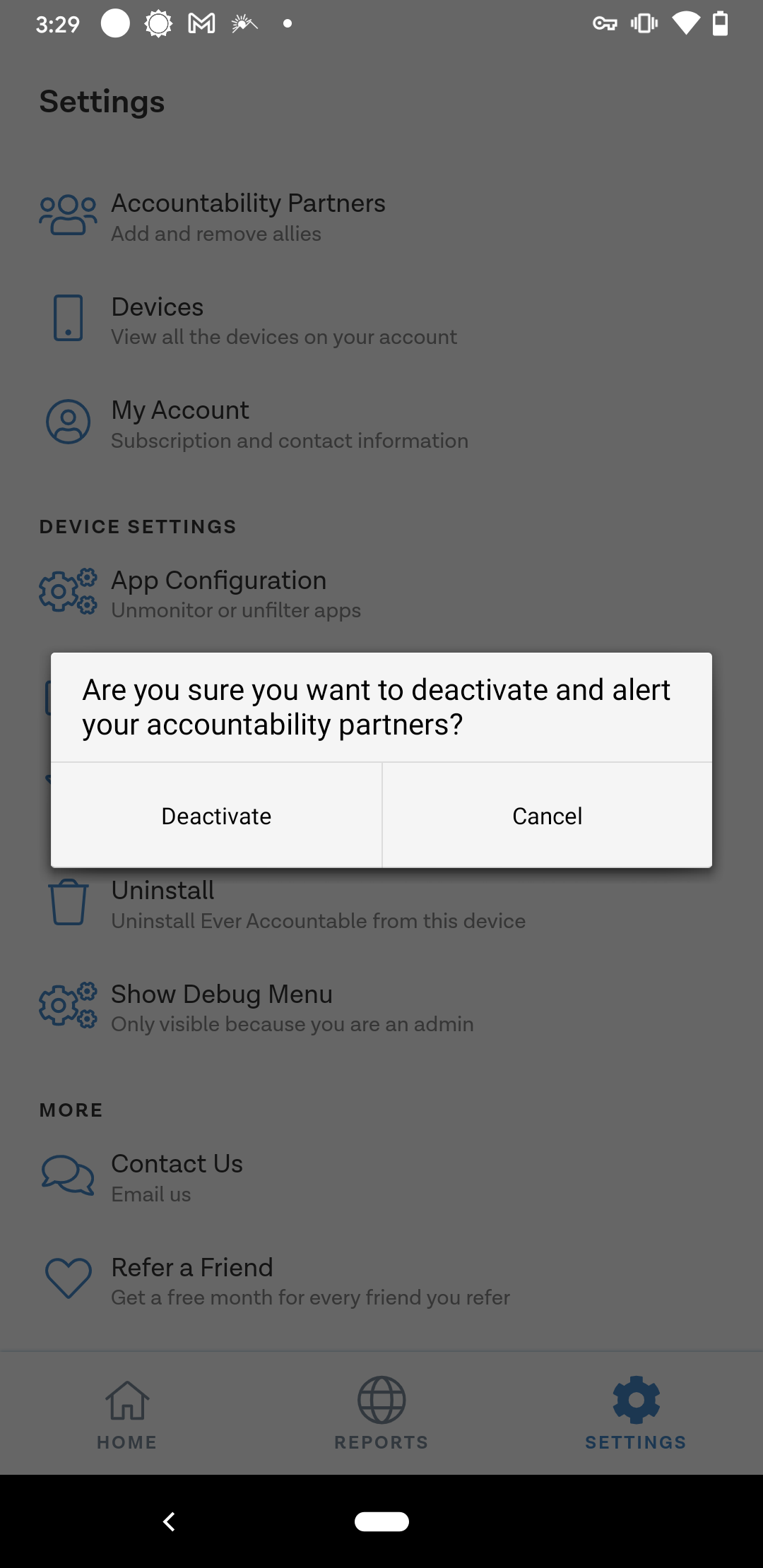 STEP 6: The system will provide a dialogue box asking you to confirm that you want to uninstall Ever Accountable from your device. Tap "OK" to confirm and continue.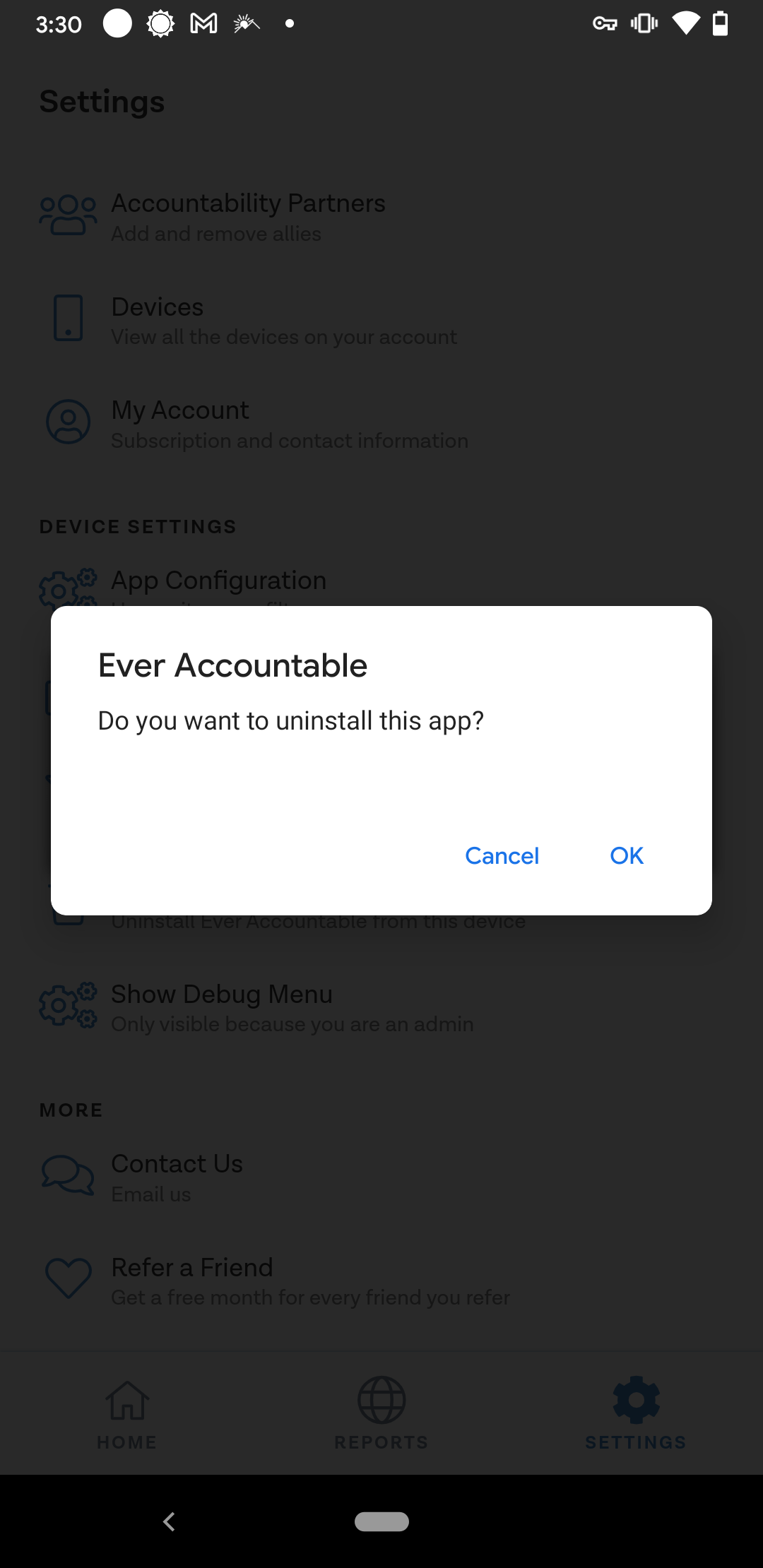 Ever Accountable has now been uninstalled from your device.