Follow these simple steps to install Ever Accountable on your Mac.
STEP 1: Visit our download page at everaccountable.com/download and click on the "Download on the Mac App Store" button to start your download.

STEP 2: Follow the Mac Installer prompts.

Introduction: Click "CONTINUE"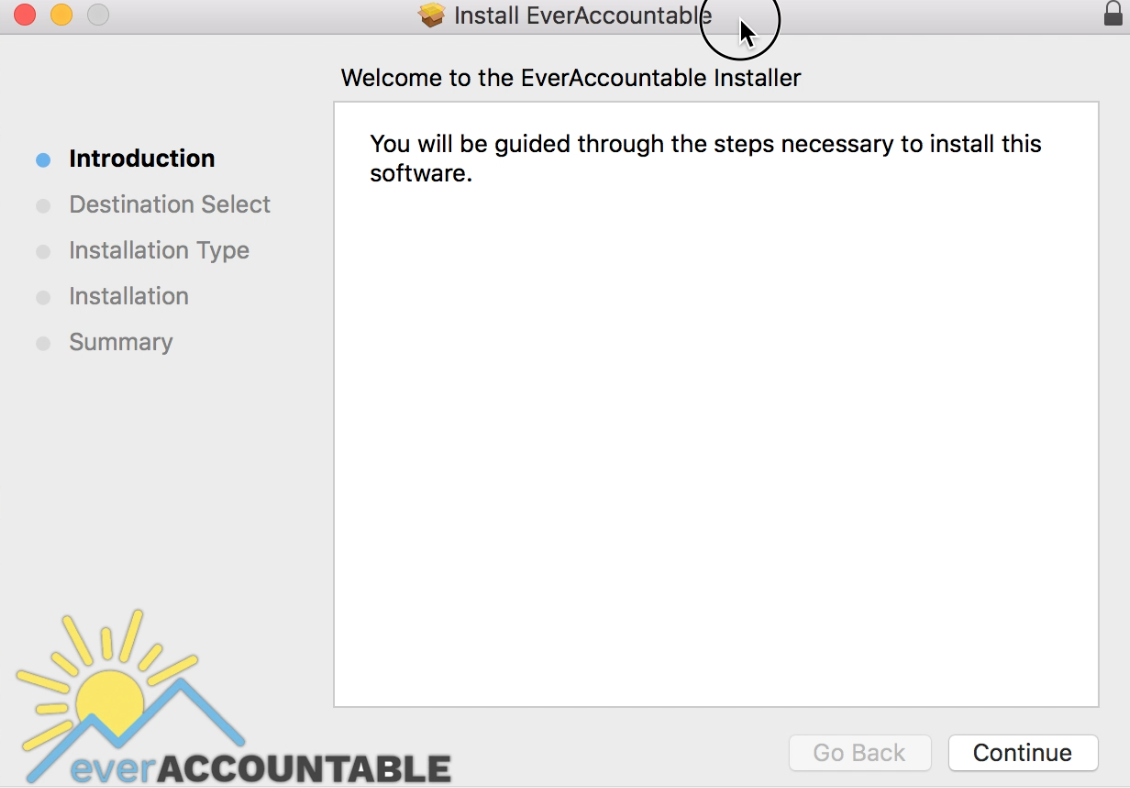 Destination Select: Select your Macintosh HD and click "CONTINUE"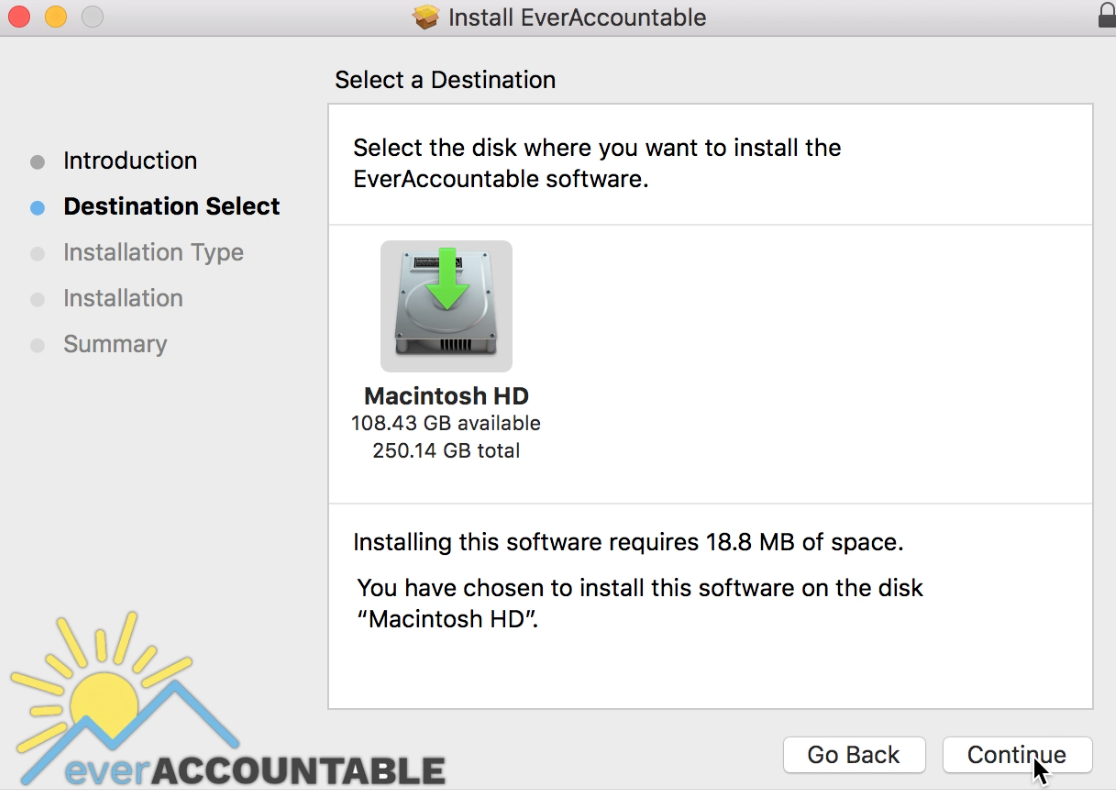 Installation Type: Click the "INSTALL" button.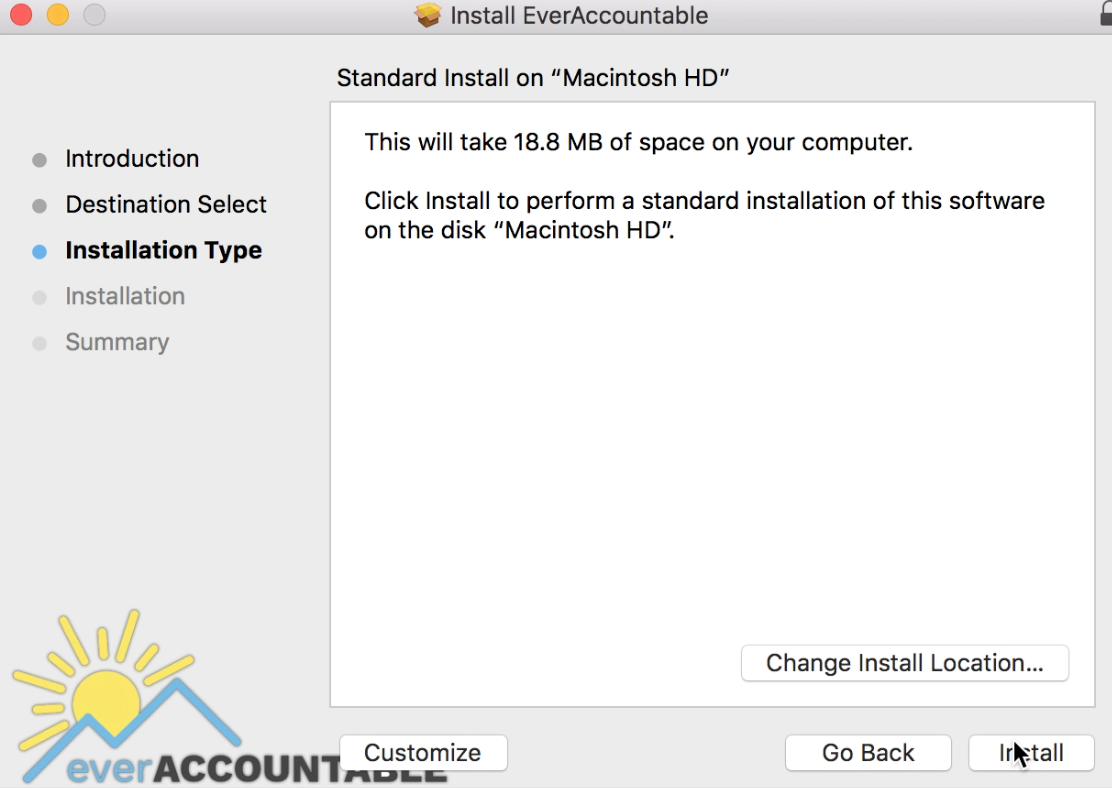 Installation: Click the "INSTALL" button to continue.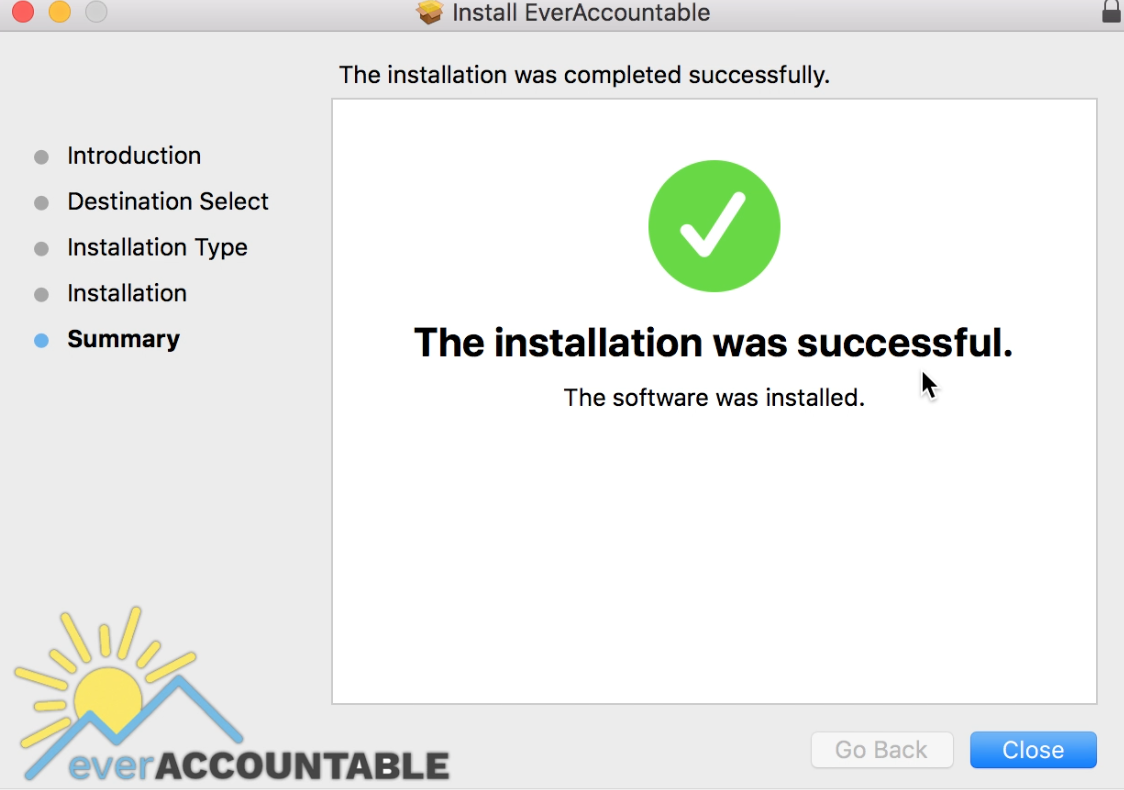 Summary: This window confirms that Ever Accountable has been installed. Click "CLOSE" to continue and finish.


STEP 3: Sign into Ever Accountable to complete the registration of your computer and finish the installation. Once you have signed in, you can add partners or begin browsing!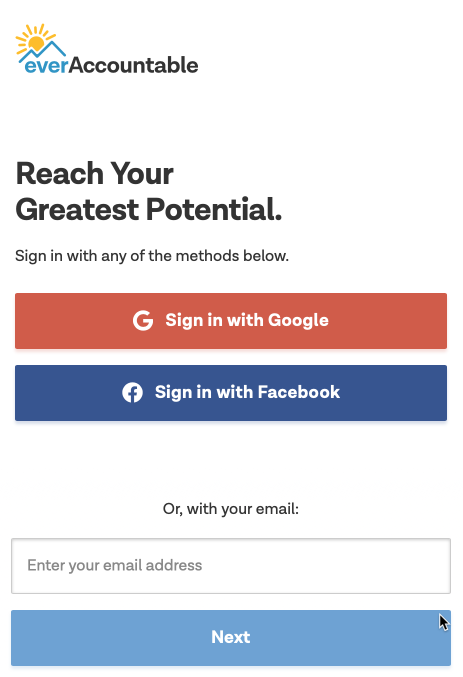 Once you sign in, you will see your Ever Accountable Dashboard, you can adjust settings, view reports and more. You are now ready to begin browsing.