To uninstall Ever Accountable from your Windows computer, follow the steps below.


STEP 1: Click the "Windows" icon and open the Windows Control Center.
STEP 2: Under "Programs", select "Uninstall A Program".

STEP 3: Under "Uninstall or change a program", find and select "Ever Accountable" and then click "Uninstall".

STEP 4: Two confirmation windows will appear. Click "YES" on both windows to confirm that you want to uninstall Ever Accountable.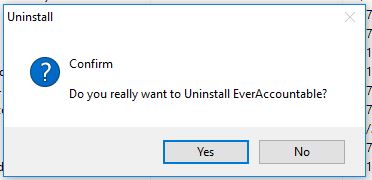 Please allow a minute or two for the uninstall process to complete.
STEP 5: Confirm the Uninstall by clicking "OK" on both confirmation windows that appear.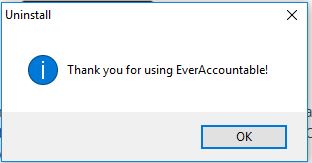 The uninstall process is now complete.