Step 1. Go to wwww.everaccountable.com/login or open the Ever Accountable app on your device.
Step 2. Tap "Settings" from the menu list.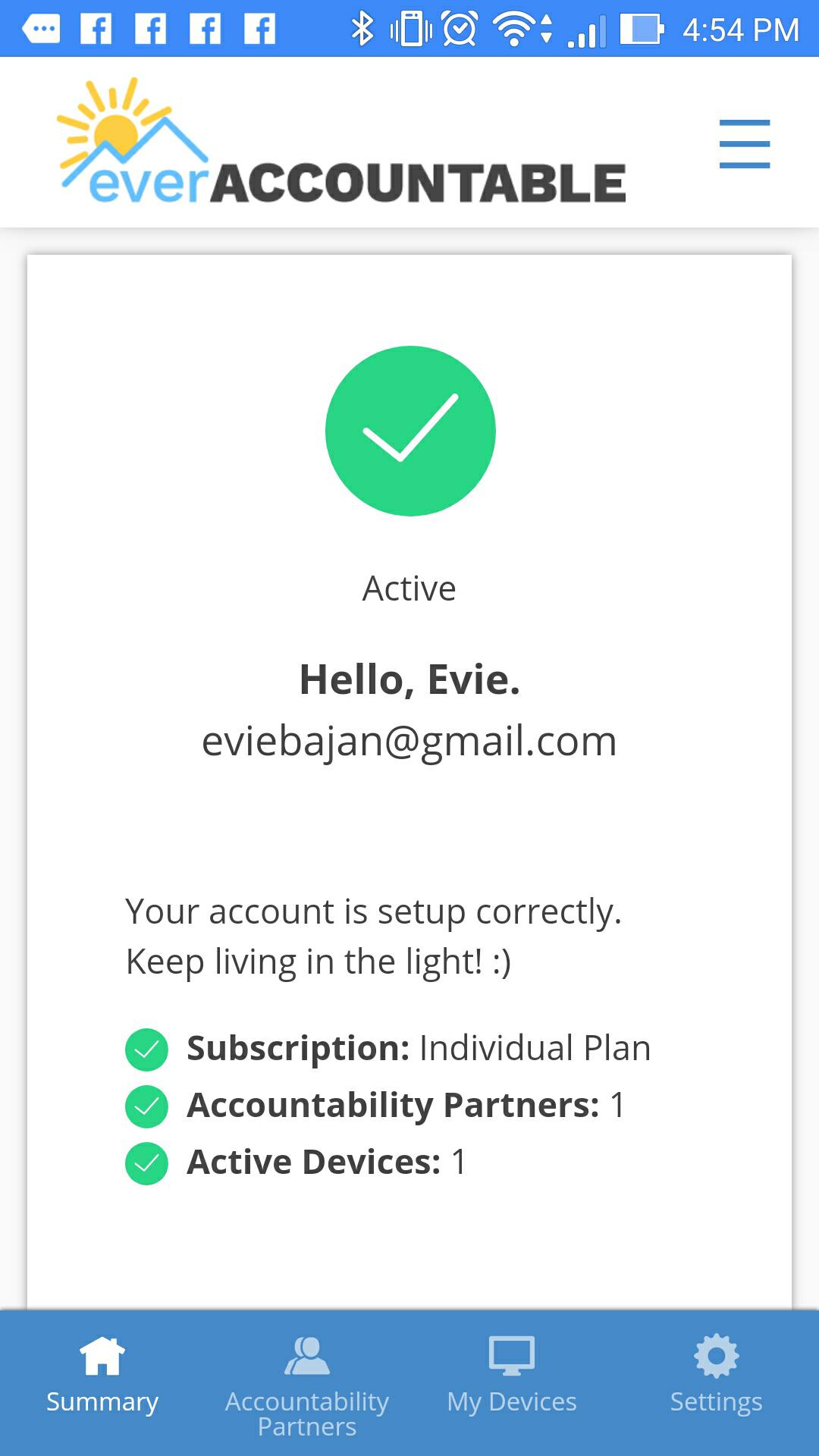 Step 3. Scroll down to the page and go to "Cancel Subscription" link.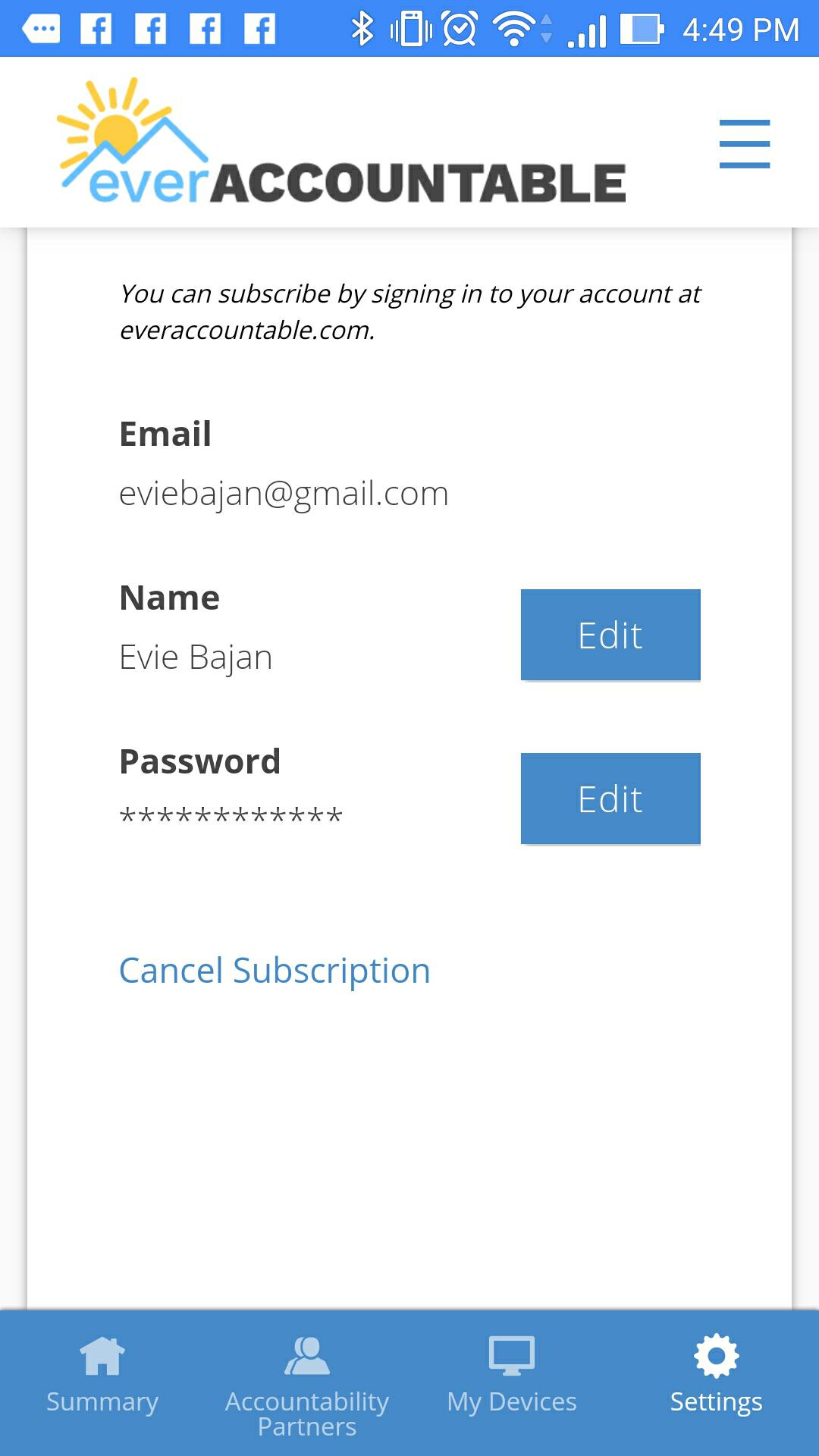 Step 4. Tap "Yes, Cancel My Subscription" button when prompted.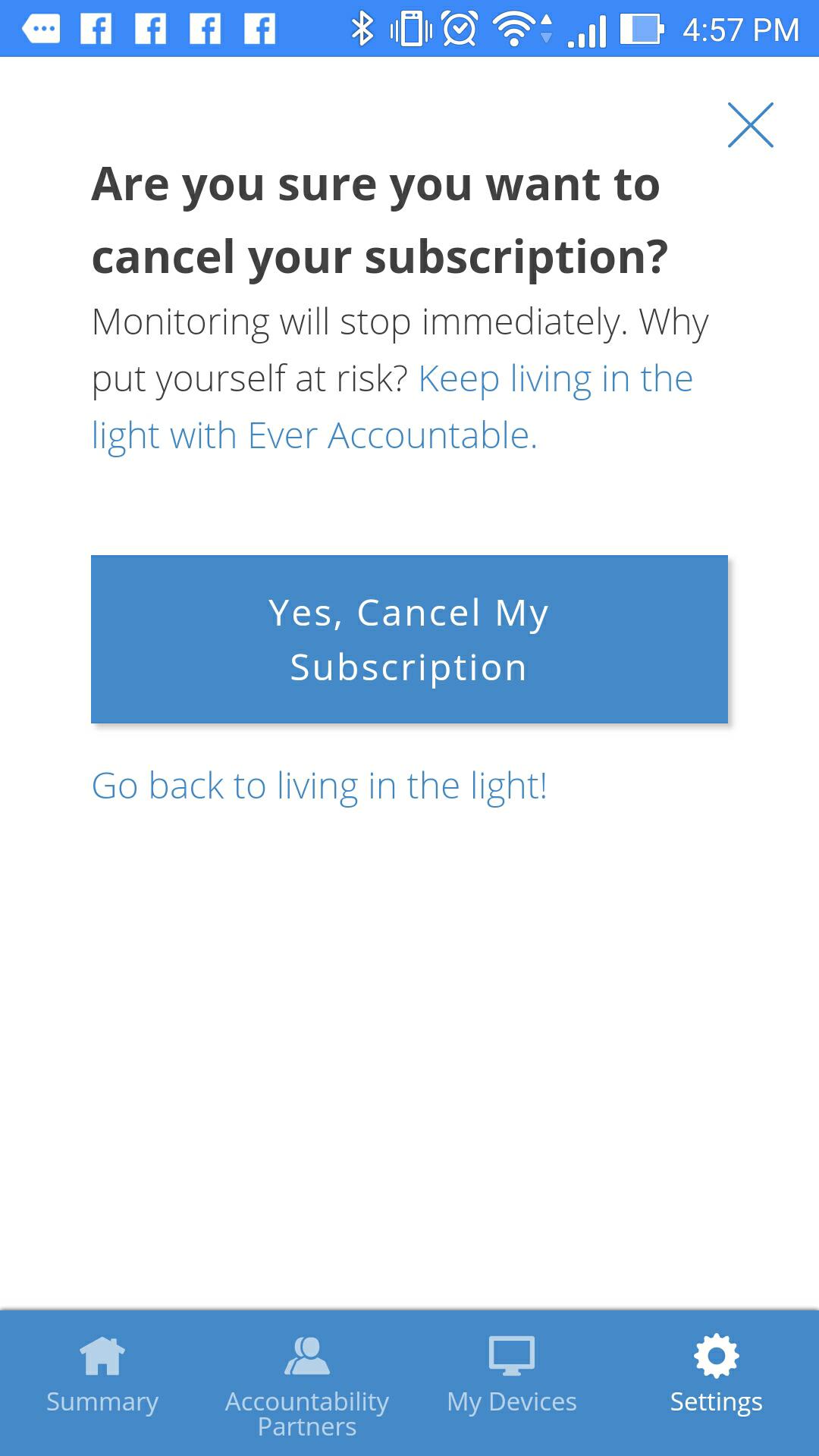 Step 5. All set! Your subscription/account has been officially cancelled.